It's Always Sunny in Philadelphia: Season 10
(2015)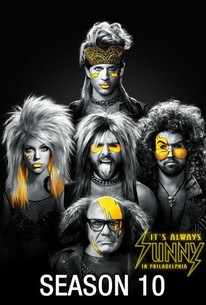 You might also like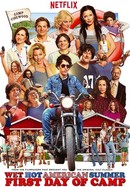 Wet Hot American Summer: First Day of Camp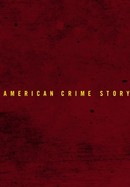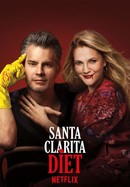 Rate And Review
It's Always Sunny in Philadelphia: Season 10 Photos
News & Interviews for It's Always Sunny in Philadelphia: Season 10
Audience Reviews for It's Always Sunny in Philadelphia: Season 10
Give it a watch, amazing show!

Again, I still love the show at this point - but past its peak for me.

Incredible as always, hands down & without a doubt the best comedy to ever grace cable television.

Oh how I loved this show for the first nine years. Maybe my favorite sitcom EVER. But then in season 10 something went wrong. Not sure if it's new writers or just that they are out of ideas, but it is now so hard to watch., It's a shame because I love these guys, but perhaps it was time to go when things were on the up...Seinfeld style. I hope they can pull things out in the next two seasons. Crossing fingers.

The moment I finished season 9 of this show, I was convinced that it was one of the best shows on television. The comedy was fresh, the characters were all likable, despite being terrible people. There was hardly anything I hated about it. Until season 10. I was so excited to see season 10 on netflix yesterday and I rushed to start binge watching it. This was the first time I had to take a break from watching It's Always Sunny because I was so bored. Something about this season feels so empty and soulless, as if the writers just stopped caring for the characters all-together. Every season so far, we've been able to learn something new about the Gang and see them grow either for better or for worse. This season, however, we learn nothing about them, nothing new is unveiled about their lives or about their personalities that we didn't know before. The worst part about this season? They Recycled too many jokes. Allusions to previous seasons' jokes are always welcome in my opinion, however, when every episode adds in this almost painfully forced insertion of an old joke, I cringe. I cringed at the re-appearance of "rum ham", I cringed at the sight of Michael Naughton reprising his role as the waiter at Guiginos, I cringed at the sight of the turtle flying through space at the end of the season finale (which has been the driest finale by far). I love this show, don't get me wrong, but there was nothing special about this season. I have high hopes for season 11, but I think it's about time the show is put to rest and ends before it gets unbearable to watch.

The Gang embarks on a new series of crazy adventures in Season 10 of It's Always Sunny In Philadelphia. Picking up on a thread from last season, Dennis and Mac move in with Dee (after having burned down their apartment), and this makes for some interesting changes in the character dynamics and serves as a running gag. Still, the Gang bands together as always for wacky shenanigans; including a cross-country drinking game aboard an airliner, an impromptu health inspection, and a nationally televised game show. Also, guest stars Wade Boggs and Dax Shepard stop by. After ten seasons It's Always Sunny In Philadelphia has sort of gone on autopilot, yet it still delivers plenty of laughs.

season 10 is just as good as the other seasons and it has a 3 classic episodes. The gang misses the boat, the gang group dates, and charlie work.

The funniest TV show I've ever watched.

Que despúes de 10 años el programa siga generando una de las mejores temporadas, con algunos (o uno en particular, "Charlie's Work") de los mejores episodios de su historia, dice muchísimo acerca de él.