Tom Clancy's Jack Ryan: Season 1
(2018)
You might also like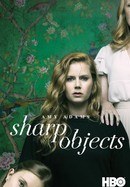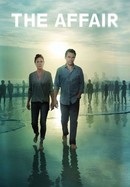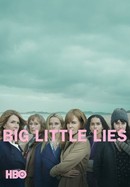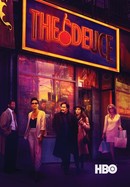 Rate And Review
Tom Clancy's Jack Ryan: Season 1 Videos
Tom Clancy's Jack Ryan: Season 1 Photos
News & Interviews for Tom Clancy's Jack Ryan: Season 1
Audience Reviews for Tom Clancy's Jack Ryan: Season 1
The last two episodes ruin it. All logic and reason is thrown to the wind cuz they've written themselves into a corner and need to figure how to raise the stakes quickly. The main bad guy, who has been on TV recruiting terrorists, is known to have attempted and nearly successfully killed the US president, somehow just walks into the US without a disguise? And then later, when the POTUS, VP, and 13 members of congress are inexplicably all recovering in the same hospital, that hospital has no security and the same dude walks in and manages to plant a bomb? GTFO. Oh never mind - it's a Michael Bay production. Who cares if it's utter dog balls writing as long as there is an intense action sequence. It'd be a flat zero stars but the earlier episodes are pretty good. No thanks for Season 2 tho, I only have so many hours in life to waste.

Really very good. Jack reverts from a CIA analyst (competent hard-working war veteran with some gentle PTSD) back into a reluctant man of (intermittent) action. His idealist attitude is endearing (if a touch unbelievable), and allows Greer to reveal himself as the real bad-ass of the show. The characters are cohesive and emotionally mature, the narrative is tight and engaging, and thankfully at no point does the show try to be funny.

This is the type of American rubbish that you'd expect it to be. The McDonalds and Walmart of streaming television series. Generic, mindless plots backed by elementary level dialogue and ridiculous, outlandish plots that make Marvel superhero movies seem believable. The storyline is no more realistic than Disney animated movies, it just stars real (generic) people rather than animation. I heard someone compare this to Homeland. Pffttttt….if Homeland is a 9 out of 10, Jack Ryan is a solid 2 out of 10 and that's being kind. I haven't read any Tom Clancy but if he's really a good author, he should sue someone for making a mindless, genetic homeland security using his name. Honestly, start watching it and you'll keep watching the same way someone might mindlessly eat a giant serving of McDonalds French fries. You just end up with a stomach ache, greasy fingers and high cholesterol. .

John Krasinski's Jack Ryan is my favorite. He portrays Jack a bit more believable than Harrison Ford and I think the story line is written and directed well.

ok action series. Nothing special, but not too bad.

Não conheço muito bem o mundo literário de Tom clancy, mais gostei muito desta temporada. A Trama e bem sombria e atual, gostei bastante.

Entertaining, good pacing and character development, keeps you engaged throughout. Although perhaps a rushed ending - probably could have done with a ten episode season.

Very biased. Don't watch if you want an incomplete picture of American interventionism.

Good franchise reboot. Good story. Jim from the office has gone far.

Sorry, but this show is definitely not for me. I like "stupid" action movies like "die hard" very much and I like sophisticated cop shows like "The Wire" very much but if you try to combine "brainless" action and a intellectual attitude this doesn't work. It just becomes flat.