Tom Clancy's Jack Ryan
(2018)
Where to watch
Buy
Subscription
Buy
You might also like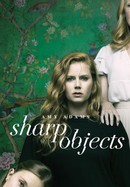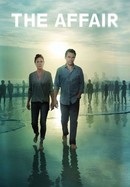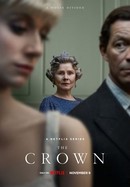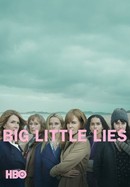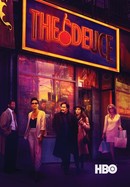 Rate And Review
Tom Clancy's Jack Ryan: Season 1 Videos
Tom Clancy's Jack Ryan: Season 1 Photos
News & Interviews for Tom Clancy's Jack Ryan
Audience Reviews for Tom Clancy's Jack Ryan: Season 1
Exciting series and great chemistry between John Krasinski and Wendell Pierce. Was really surprise by John Krasinski he has become a very creditable action star.

Amazing plot, loved this series felt like a fresh look at the espionage story.

I found this such a breath of fresh air to a genre I absolutely love. Coming from shows such as Homeland, I was worried that Jack Ryan would use too much of a comical or light hearted take on the world of espionage and fall too close to a pre-2006 James Bond esc vibe, with Jack feeling unrealistic in his abilities and the shows villains outmatched, with little ever feeling at stake. However I was pleasantly surprised by the depth and darkness explored in the first season. The tone is far more Homeland than James Bond, with both the plot having a much more serious and realistic setting as well as Jack himself feeling much more grounded than the previous movie adaptation. The supporting cast is excellent, especially Greer, who if you've watched suits can take some time to adjust to seeing in a warzone, but plays the part excellently with the perfect chemistry between him and Ryan. The stakes feel real in this series, despite the ending perhaps feeling a little contrived with the coincidence of the love interest being present etc. One of the absolute best parts of this series in particular, is the pacing and sub-plot development, which was extremely well done for an 8 part series. A highlight would be the development of the antagonist suleiman and his family, but also the drone operator storyline and how this is all tied back into the main arc. Overall this was a great watch (and re-watch), which had me eager for more Jack Ryan and luckily that wish came true.

This season is off to a solid start with a theme that really needs to be handled very carefully: radicalism and terrorism. And given the circumstances, I think they handled this theme pretty well without souring the whole thing for entertainment purposes.

Very good season. I really like how they portraied the villain in this. Very good writing and good acting.

If you suspend disbelief (Like believing a desk jockey in the CIA could end up in all these adventures) it's a sustainable and enjoyable series. The intricacies of the terrorists' plots makes it very engaging.

I saw this a few years ago and when the new season came out, decided to re-watch it from season 1. I forgot how exciting the episodes were! This is fast paced and fun to watch! Some of the best binge watching ever!

First introduction season to a show. The lead is perfect for the writing and the show did a great job of building characters.

He's not Jason Bourn or any international spy, but the appearance of these new Jack Ryan, with its geopolitical plot, gives everyone something a little diferent that we see.
See Details