Japan Sinks: 2020: Season 1
(2020)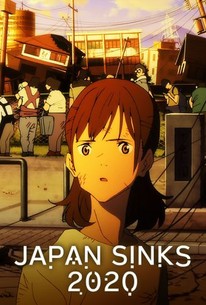 Where to watch
Subscription
You might also like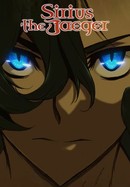 Rate And Review
Japan Sinks: 2020: Season 1 Photos
News & Interviews for Japan Sinks: 2020: Season 1
Audience Reviews for Japan Sinks: 2020: Season 1
The title kinda gave it away; we never find out who sunk Japan!

Read the Book and you will have a better Time.

Just bingewatched the whole season in one evening! I began to read the book its based on a while ago, which is why I started the series. But except the same main theme, it has nothing to do with the series. Although I'm not a big fan of the "end-of-the-world" genre, I was surprised, in a very good way. Although very dramatic by moments (and by moments, I mean every epiosde) this anime doesn't bring distress. On the contrary, I found myself filled with a bit more hope, after watching it. But maybe it's because I lost someone dear to me a couple of days ago. I think what struck me the most was the constrast between the scenes of disasters and the tenderness of the music. Thanks to this constrast, instead of being painful and violent, the scenes almost seemed melancholic, thanks to the great musical composition. The only thing I liked less were the drawings of the characters, although, I have a theory that people weren't as important as the nature and the overall image, which is why the landscapes were a lot more detailed than the characters. Overall, I'm glad I watched it and I do reccomend it, especially to those who have lost their purpose in life, because the characters in the show lost everything. But still managed to go on.

It was a good watch. Couldn't get off the couch, just wanted to keep watching

Spoilers****It always a bunch of morons with no common sense or skills that manage to survive the initial disaster. The

The artwork goes from being really good to decent to absolute trash. The storyline is great, but so rushed that watchers get confused. Like WTF happened between the dad dying and them meeting the famous youtuber. Who is the guy at the end pretending to be Kite. There are so many plot holes that it looks like swiss cheese. So many questions left unanswered.

Only thing that surprised me in this anime was the cult kid cause like,,,why. After that, it felt like they were turning a wheel with the cast's names on it to decide who dies next. It was a dull and depressing experience. Sorry didn't enjoy this at all :( Oh but kite was a really cool and lovable character. that's it.

2020 is really the worst year even in anime. I can't imagine my favorite country in Asia vanishing off the face of the earth. 🇯🇵🗾🎌 Japan Sinks: 2020 is a tragic and heartbreaking series. Although it's a good anime, one storyline feels like a filler arc: underdeveloped and unnecessary. The first and last few episodes are so good though, the scenes are so exciting and very emotional. And the finale is highly satisfying! Overall it's like Naruto Shippuden, it's so good but with some bad filler arcs. My rating: 8/10

This show was amazing and so was the art y'all are just haters. People say it's disorganized and that everyone dying so quickly isn't realistic like??? It was basically the end of the world for them people die. Not everyone survives and that's the hard truth of it. "Oh but the art was ugly like kites face in the cold or the crying faces" one that's art two those faces were realistic as hell for those situations making them look nicer during those situations is fake and as we have seen this show doesn't hold back. This is an amazing show that shows that no matter what humans will survive and love and develop bonds. Japan sinks rocks

I started out watching this show covering my eyes with my hands because it was that scary. Like, there's children getting brutally killed in natural disasters that could actually happen in real life. (When I say "actually happen," I mean earthquakes, not the concept of Japan sinking.) Anyway, but then halfway through the season, the tone completely changes. There's mystical prophecies and all the main characters start freestyle rapping. I'm NOT joking. It completely sucked away all the scariness. Also the characters make really dumb decisions. Like the the mother character seems to constantly be pitching plans that will separate herself from her children, even in situations it wouldn't make sense. It feels like she's *trying* to abandon them. Anyway, there was really no point in watching past mid-season, for me.
See Details