Justified: Season 2
(2011)
Where to watch
Buy from $1.99
Subscription
Buy from $1.99
Buy from $1.99
You might also like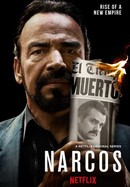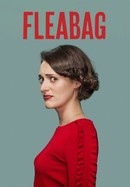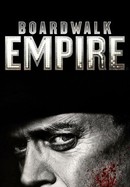 Rate And Review
Justified: Season 2 Photos
Audience Reviews for Justified: Season 2
Timothy Olyphant delivers the best Raylan Givens we have ever had on screen. Apart from him not having a beard, a six shooter, or being a Marine Corp vet, he nails it. Now let's get to the reason this season was probably the best out of the six: Margo Martindale. We have endless examples of male dominating crime bosses, but Margo Martindale's Maggs is the tip of the spear for femme leading crime mothers. And she is just that. She gave us a cold, calculating character that we sometimes sympathized with. Her intentions had some purity with dark methods to their demise. Of course, Walton Goggins continuously gives us Boyd Crowder who we hate to love and love to hate. His dialogue and conduct always leaves you wondering where he is taking us.

Justified is my all time favorite show. I cannot explain how amazing the acting and story line is for this show. If you like amazing dialog, acting, and storytelling then this is a series for you. Don't miss out on the best show I have ever seen. Also, Season #2 is the best!

perfect follow up to a strong season 1. We get to know the characters a bit more and start to empathize with them . The action and dialog never disappoint. Well worth the time.

I was late to this party. Found on Hulu during Covid lockdown. Excellent series! First show I have ever binged watched. Timothy Olyphant and Walton Goggins are excellent. The entire cast did a great job from start to finish.

Mama Bennett is a worthy foe while Boyd Crowder is the nemesis that endures. Great dialogues, great showm

Coming back with more of the same is perfectly fine because Season 2 of 'Justified' ups the ante and manages to step up with even better performances from its leads and supporting cast. FX impressed with Season 1 and locked in fans for good with this season.

Just when you think the sequel can't live up to the first season, and boom, it knocks it out of the park!! LOVED it! The way they introduce new characters (bad guys) is truly exceptional. Mags was the best....and her talent is incredible...

Season Two of Justified improves upon the first in nearly every way. Stakes are higher, relationships are stronger, and a real sense of danger broods throughout the show. Olyphant as Givens cements himself as one of the coolest characters of any show in recent memory. (4.5/5)

As is said in Bojack Horseman cartoon "highly acclaimed Character Actress Margo Martindale, is a wonder to behold". The second season of Justified is better than the first. You are past most of the basic background storytelling and now it gets into specifics. This time Raylan is dealing with a family feud that has lasted over 70 years with the Bennetts, and the best villain in awhile is in charge of that family as Mags Bennett (played by Margo Martindale), the matriarch of the Bennett family who control the town of Bennett. She is my favorite character of the season (followed closely by Raylan and Boyd). Watching how she deals with her sons, while Raylan deals with his being to close too the edge is definitely interesting. The only real frustration I had was people's reaction to Boyd Crowder (Walton Goggins) trying to go straight. Funny enough I have seen similar things like that in real life, but I was so frustrated that he couldn't get a break. Overall though, the season is good, I don't want to go into too much, but you will also care for a 14 year old girl. That is all I will say though. Pros: Still great acting and writing, and of course the highly acclaimed character actress Margo Martindale is the best part. Cons: Frustrated with some plot things and how people got treated, but we can't have everything we want. Season 3 is in the queue.

Marshall Raylan Givens gets drawn into his family's blood feud in Season 2 of Justified. While looking for a fugitive sex offender Marshall Raylan Given crosses paths with the Bennett clan, with whom his family has a longstanding feud that threatens to become an open war when Givens guns down one of the Bennetts to rescue a young girl who's been abducted; meanwhile Boyd takes up work at a mine and becomes a hired gun when the company tries to buy up property for a new mining operation. Margo Martindale and Jeremy Davies join the cast as recurring characters and deliver strong performances. Also, the writers do a good job at developing new storylines whiles also building on and tying off plot threats from the last season. One of the best character dramas on television, Justified delivers an impressive second season.