Justified: Season 5
(2014)
You might also like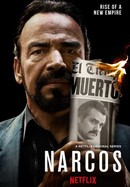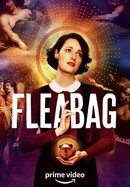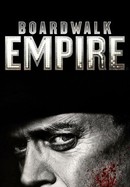 Rate And Review
Justified: Season 5 Photos
Audience Reviews for Justified: Season 5
Excellent series! First show I have ever binged watched. Timothy Olyphant and Walton Goggins are excellent. Being honest, the one weak spot entered this season. Michael Rapaport played Daryl Crowe Jr. Didn't care for him or his acting

Floridian invasion of Harlan unfolds as the lone gunslinger and his charming nemesis Duke it out for showdown

Maybe my favorite tv show ever. Up there with Dexter and Breaking Bad and GOT

Building, and building. Love the story and Goggins put on a show! I can't wait to see how this plays out!

My least favorite season by far, the villain sucks(he's the only bad one!), the story drags on endlessly, and nothing particularly interesting happens(compared to the other seasons). However, it sets up one of the best last seasons of all time, so it's OK. If you've made it this far, you might as well get to the end.

I never realized that I wanted a season to focus on Dewey Crowe's family, but evidently I did. Just like prior seasons Justified is entertaining to watch. This time however the story is three factions and the mixing between them. One of them is of course our main star Raylen Givens, the tough Federal Marshall. The second is Boyd Crowder and his crew (which I am just as entertained if not more so by Boyd as by Raylan). The third and final is Dewey Crowe's family... and they were entertaining. The backstabbing is upped a notch, the violence is pretty intense and the white knuckle moments are still there. It is true, that other than Boyd and Raylan, none of the new characters measure up to Margo Martindale (yes I am still beating her drum), but they were definitely entertaining. Oh, and Wynne Duffy seemed to be in it more this season and I approve of more Mr. Duffy. Pros: Still great acting and writing. . Cons: Still no Margo Martindale, other than that things were great. The final Season 6 is in the queue.

The second weakest season ....but by far the funniest

This was my least favorite season of the series, but the last three episodes of season 5 made it tolerable.

This wasn't as good as the previous season, but it had its surprises :) This is the first time you really see Boyd Crowder he didn't catch a break the entire season and the way they are going to go next season is just the right setup for this saga to end... It is how it was supposed to end all along you get that just from the finale and I hope it is epic as they promised. A very good season, after 5 years maybe not the best but it is the build up for the finale season. I'll give it an 8/10

I have been a big fan but these 'baddies' seemed to be quite dull in comparison to Season 1 and 2.