Where to watch
Buy
Buy
Subscription
Buy
You might also like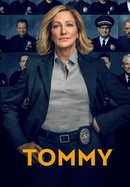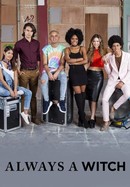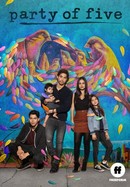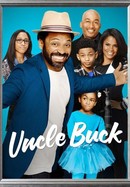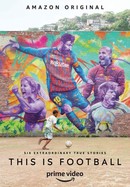 Rate And Review
Katy Keene: Season 1 Videos
Katy Keene: Season 1 Photos
News & Interviews for Katy Keene
Audience Reviews for Katy Keene: Season 1
There is no reason for this to exist

El mundo de Riverdale, cada vez se echa a perder más por la propaganda progre que tanto adoran los críticos, esta serie no tiene una trama atractiva, su tono colorido y musical mezclado con escenas de sexo, hacen parecer de este bodrio una serie pornográfica, con excepción de Lucy Hale, las actuaciones no es que sean malas, lo que pasa es que los personajes son desarrollados de manera bastante tonta, en fin, me alegro de su cancelación.

The first failure of the Riverdale-Universe. Lucy Hale can't act. She's appealing, but her dimensions are limited to 1. Jorge's all over the map, and KO is empty as a flower pot. NONE of the characters can carry a scene on their own, and absolutely all the stories in this series are lame, uber privileged, or low-stakes.

Ghastly. Appalling shite. Outsy cutesy bollocks. Embarrassing in every way possible.

Despite some good acting and nice inclusive message Katy Keene struggles because it's characters are one dimensional and deeply boring.

A little style over substance

Not a bad first season of the 'Riverdale' spin-off Lucy Hale finally stars in an enjoyable program thats bright, vivid, colorful, and more upbeat than many of the grim YA programs out right now on tv

It has been one of the most charming and cool series I have ever watched. You should watch it too!

Katy Keene is one of my top 5 favorite new shows of 2020 and one of my favorite shows of all time. This show is a nice change of direction compared to the other Archie Comics shows Riverdale and Chilling Adventures with Sabrina but I still think it is the weakest of the 3 so far. The acting was excellent especically from Jonny Beauchamp, Ashleigh Murray, Lucy Hale, Katherine LaNasa, Luke Cook, Bernadette Peters, Zane Holtz, Daphne Rubin-Vega, and Julia Chan. The costumes were phenomenal and beautiful especially on Lucy Hale, Jonny Beauchamp, Katherine LaNasa, and all of the costumes created by characters Katy Keene and Guy LaMontagne. The makeup and hairstyling was outstanding especially on Johny Beauchamp, Ashleigh Murray, and Lucy Hale. The music was great too, I really liked the musical numbers. This was a pretty great first season.
See Details