London Spy: Series 1
(2015)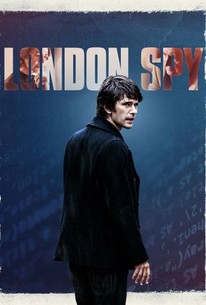 London Spy: Series 1 Videos
London Spy: Series 1 Photos
Tv Season Info
Danny (Ben Whishaw) is a warehouse worker with estranged parents and a past of drug abuse; Alex (Edward Holcroft) is an investment banker and a former child prodigy who's never felt like he belonged anywhere or with anyone. The two meet and quickly fall in love, which prompts Danny to open up about his darkest secrets, while Alex keeps things close to the vest. Danny's friend Scottie (Jim Broadbent), who's secretly in love with the younger man and also serves as a father figure, berates Alex for his secretiveness. The love story comes to an abrupt end when Alex suddenly disappears and Danny, having been given the key to his apartment, finds his dead body locked in a trunk. It's soon revealed that Alex was not who he said he was, but was actually a spy on a mission. The first season of the thriller-spy drama centers around Danny's quest for the truth about Alex's life and death, which sends him deep into a world of spies, lies and conspiracies.
News & Interviews for London Spy: Series 1
Audience Reviews for London Spy: Series 1
The first half of this miniseries is demanding and mind-bending, with excellent suspense/thriller writing, cinematography and acting. If only the second half had been so good, this would easily be a 5-star project. However, the taut, expert script writing falls apart in the second half with glaring inconsistencies and plot holes developing to spoil the story. (For example, a point is made in the first half of the series that Alex is an expert at sniffing out genuine people from liars, and in later episodes, it becomes an even more significant point -- but in the second half of the series, a major plot point supposes Alex was involved in a long-term relationship with a nonprofessional double agent hired through a non-spy/commercial source for a nefarious purpose with Alex being completely unaware of the deception. Ridiculous!) In the latter half, the script writing impressed me as lazy -- of the character one might expect from 1980s serial television shows like Dallas or Falcon Crest. That said, the acting remains excellent throughout and the sensitive, human approach to the characters' development is rewarding. I recommend this miniseries, but it ultimately fails to fulfill its formidable potential.
Discussion Forum
Discuss London Spy on our TV talk forum!