Lost: Season 1
(2004-2005)
SEASON: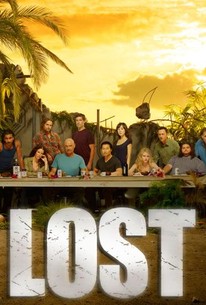 Tv Season Info
Oceanic flight 815 from Sydney to Los Angeles crash lands on an island in the South Pacific, with 48 survivors facing uncertain hopes of rescue while getting to know one another—and their eerie new home. Luckily, there's a doctor in the house, as Jack (Matthew Fox) assumes a leadership role for the group while developing an affection for the beguiling Kate (Evangeline Lilly) and philosophical differences with bad-boy Sawyer (Josh Holloway) and mysterious loner Locke (Terry O'Quinn). One by one, flashbacks reveal details to their often-troubled pasts and those of core castaways including lottery winner Hurley (Jorge Garcia); former Iraqi soldier Sayid (Naveen Andrews); the pregnant Claire (Emilie de Raven); drug-addled rocker Charlie (Dominic Monaghan); Korean couple Jin and Sun (Daniel Dae Kim, Yunjin Kim); single dad Michael (Harold Perrineau), son Walt (Malcolm David Kelley) and dog Vincent; and twentysomething siblings Shannon (Maggie Grace) and Boone (Ian Somerhalder). Ever-changing group dynamics are endured while unanswered questions pile up about the island and its existing inhabitants, both human and inhuman. Plotlines throughout the addictive first season include the group's efforts to build an ocean-ready raft; to decipher a voice picked up on the plane's transceiver; and to penetrate an underground hatch.
News & Interviews for Lost: Season 1
Audience Reviews for Lost: Season 1
Discussion Forum
Discuss Lost on our TV talk forum!