You might also like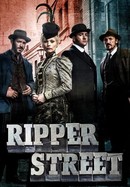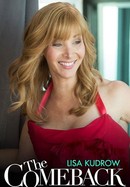 Rate And Review
News & Interviews for Louie: Season 2
There are no critic reviews yet for Louie: Season 2. Keep checking Rotten Tomatoes for updates!
Audience Reviews for Louie: Season 2
(all seasons) A one of a kind endeavor combining C.K.'s stand-up routines with a variety of inspired short incidents, characters and recurring threads that range from hilarious to awkward and from the very real to the deliberately surreal. C.K. can be enjoyably crass one moment and startlingly sensitive or even artsy the next and this unexpected symbiosis of extremes (and a lot in between) renders "Louie" a very poignant affair.

'Louie' comes into its own in season two with humor and reality..... The shows fly by in large part that Louie CK does about 5 minutes of stand up in every 22 minute episode. Combine that with two minutes of canned opening and closing and you don't have much meat on the bone. What is there is worth seeing.

Favorite episodes: Subway/Pamela, Come On, God, Eddie, Duckling, New Jersey/Airport

It is slightly better than the first season... the finale was great funny/sad 9/10

The continuing saga featuring sharp observations on modern life, a little politics and some glimpses of heart, all wrapped up in crude but very funny humour

Improves on the first season in nearly every way. The cheesy characterizations and unnatural shock value are reigned in this time around, and Louie's mind is explored even further, as well as his childhood experiences.

One of the very best seasons a television show has had in recent memory. Every episode is golden!

I've always been a fan of stand-up comedy. When done right it can soar beyond the confines of comedy and become an observation and biting critique on society. Louis C.K.'s stand up does just that. It is not only hilarious but rubs salt into many of society's wounds in a refreshing and brutally frank fashion as it also uncomfortably exposes the fears and hidden desires of many everyday man - from single to married with kids to divorced and back around. Based on the strength of Louis C.K's brilliant stand-up, I expected a great deal from his comedy show. What I got was nothing at all what I expected and the show is all the better for it. I feared that it would perhaps be in the vein of "Curb Your Enthusiasm - which is a brilliant show - but who wants to see the same show again starring a different character? Well, Louie is nothing like any other show I have ever seen, it's a beast of it's own. And beast is a good way to define it. It's brutally honest, uncompromising, crass and very funny, but it is also tender, realistic and poignant. The show's first season was really great, but Season Two elevates the show to an all new level. It becomes more focused, more tightly wound and it's themes are darker than ever. And despite all that, it is still unspeakably funny and bravely experimental, It«'s ability to navigate through the ridiculous and the sublime is awing. Then why four stars instead of five? Because despite its bravery, the show sometimes steers from problematic that were gracefully presented trough the course of one full episode but that get dropped without any explanation or continuity. For example, there is an episode where he buys a house way out of his price range so that his kids have space to play and be generally happier. But that is never brought up again throughout the rest of the series and it was an issue ripe for exploration and further development. In another episode, one of his sisters dump his niece on him and he has to take care of her. Towards the end of the episode he is given a piece of information that suggests that he will have to take care of her for a much longer period of time but on the next episode she's gone. These continuity issues where also found in Season One. For example, the actress that plays a woman on a date with Louie during whom he is humiliated and bullied by a young man is the same actress who plays is mother in another episode of the same season. I know that Louie does it on purpose, as he stated at one point that he did not care for continuity, that he was more concerned with whatever message or laugh a specific episode aimed for, but it does feel like a cop-out sometimes. Continuity issues and occasional cop-outs aside, the show is still an amazing piece of work.

Thankfully, the ups of Louie outweigh the downs, making it a hilarious show that have us squirming and laughing the whole way through.