You might also like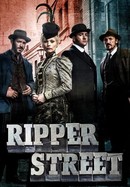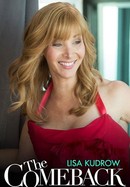 Rate And Review
News & Interviews for Louie: Season 4
Audience Reviews for Louie: Season 4
(all seasons) A one of a kind endeavor combining C.K.'s stand-up routines with a variety of short incidents and recurring threads that range from hilarious to awkward and from the very real to the deliberately surreal. Although some characters and incidents leave a weird aftertaste, most of them strike as very inspired. C.K. can be enjoyably crass one moment and startlingly sensitive or even artsy the next and this unexpected symbiosis of extremes (and a lot in between) renders "Louie" a very poignant affair.

If I want a dark dramedy I watch other show... I loved season 1, 2 & 3. What the hell happened?

This is the fourth season, so its 4 years since it all started, by now after all the missy stuff that happened this season, I had to search for the real family, I kindda accepted what was on, I didn't have to do so the past season but this time... :/ For me this was the worst so far, some plot got extended, far too long for its worth, an episode about a hurricane another about drugs and why!!! and The 6 part Hungarian elevator -_- It was O.K at the end of the season with Pamela :) for guest star we got Seinfeld again and Jeremy Renner and the beautiful <3 <3 Yvonne Strahovski <3 <3 and I flipped when he hit her :p this was early in the season, I hold it against him :p :p :p Anyways, this is my least favorite of the four, but still a great show :) I'll give it an 8/10... to Season 5 .

A tremendous step away from what you'd expect in a season of Louie. The series' first real attempt at telling a story. Not an amazing one, but heartfelt and honest.

There's less laugh out loud moments and more introspection this season, but The last two episodes may restore your faith in humanity

Louie mixes the every day with the surreal, he asks us to look closer at society and people through the eyes of his experiences within the context of ny city, in doing so the surreal becomes normalised and reflect how society really is, his characters tend to be lonely looking for love,the show man who cracks jokes on stage is a mask CK wears and when of the stage he becomes an observer in the way, amazed at the situations he finds himself in

Amazing and over the head inventive. This is genius work of art in television medium.

I've watched several episodes and haven't laughed even once. Is Louie not a comedy any longer? Louie's writing this season is stale and flat. A deep and profund dramatist he is not, stick to the comedy.

Louis CK is, hands down, my favorite standup comedian. And I love him as much for his masturbation jokes as the bigol' thinkin' brain those jokes come out of. Those who only like him for his crass antics, however, beware. The show that he writes, produces, edits, and stars in, is a little bit more off the beaten path. He tackles some intense issues regarding mental health, fatherhood, community, work, life, everything. But it's not as heartwarming as that sounds, either, it can get quite twisted.

Well written, however there were numerous times in which the shots were filmed in the dark and it was upsetting to see a black, blank television screen.