SEASON: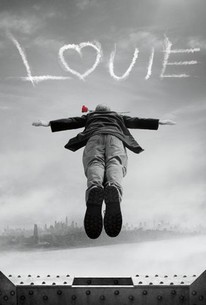 Rate And Review
Tv Season Info
Season 5 of this funny and thoughtful sitcom finds Louie (Louie C.K.) in a slippery dilemma: he and Pamela (Pamela Adlon) are in an open relationship, at Pamela's wishes, which allows both to explore other love interests, but Louie tries to take their relationship to a new level. He also faces high jinks from daughters Lilly (Hadley Delany) and Jane (Ursula Parker), a conflict with his brother Robbie (Robert Kelly) and the annoyances of going on tour. Jimmy Fallon, Matthew Broderick, John Lithgow, Michael Rapaport, Judy Gold and Michael Cera are among the notable guest stars this season.
News & Interviews for Louie: Season 5
Audience Reviews for Louie: Season 5
(all seasons) A one of a kind endeavor combining C.K.'s stand-up routines with a variety of short incidents and recurring threads that range from hilarious to awkward and from the very real to the deliberately surreal. Although some characters and incidents leave a weird aftertaste, most of them strike as very inspired. C.K. can be enjoyably crass one moment and startlingly sensitive or even artsy the next and this unexpected symbiosis of extremes (and a lot in between) renders "Louie" a very poignant affair.

In the final season of Louie, for now, the show finally delves into the true life of an aging comedian. It's different from prior years, but fresh.

No two episodes are the same. Louis is so funny and real - so good!

Methought the season was good. Like any of his seasons.

This is the shortest season so far, only 8 episodes, it is better than the previous one, more fun ... Jane is great! Now I'm up-to-date with it, so it's going to be a year till the next one :( great show... I'll give it an 8.5/10

Brilliance in motion! Louis CK continues to give a wonderful performance as writer, director and actor.

Great show albeit weird. Done Louies way or no way at all. At times incredibly funny and insightful, sometimes, it leaves you saying....what?

Not funny anymore. He and his partner are trying (badly) to be like Woody Allen, ripping off Allen's ideas, settings, and even the music played in Manhattan.

Just when you thought Louis C.K. was going to start losing some creative stamina with his sit-com, he turns out another season that's as sweet and smart as anything to come before it. I'll take off half-a-star though just because at eight episodes it's a bit sadly short.