Where to watch
Subscription
You might also like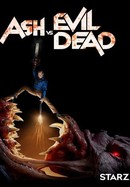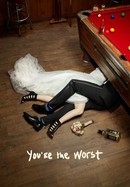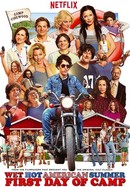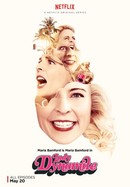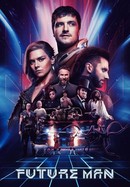 Rate And Review
News & Interviews for Love
Audience Reviews for Love: Season 1
i constantly find myself rewatching this, just for that 'comfort' feeling. though every character has their flaws, they remain lovable and interesting.

https://youtu.be/pO40TcKa_5U

From someone who appreciates tv and movies shows of all genres...this is is the epitome this form of entertainment, tv and movies put together. Generally well intentioned entertainment is overshadowed by condescension and mediocrity, but the respect and flair these writers show for their audience is humbling. On the surface this a wildly entertaining and hilarious journey through the travails and trials of love, underneath is powerful undercurrent of what brings about failure and heartbreak and how those who succeed overcome these hurdles. The amount of brain power, creativity, comedic skill, and acting chops, scientific and human study, it took to collaborate and produce such a work had to be staggering. Sometimes people get Nobel Peace Prizes because they do these things that get so much attention, but these people I felt had such leverage, and yet they used it to write such a subtle, humble and unassuming story, that is deeper, more ambitious in its love for humanity, woven into a laugh out loud comedy to not come off as overbearing and connect with us...well as one simple viewer, it definitely connected with me. I love this story. Thank You.

RATING: A- Creator: Judd Apatow, Lesley Arfin and Paul Rust Love is so much better that what I thought it would be when I first saw the picture of the show. But the Writing is just so realistic they don't just easily become a couple, no it's a rocky road till they get there. Gillian Jacobs ( I just knew her as Brita from Community ) and Paul Rust ( also creator, EP and Writer ) have a great chemistry and they really act well not necessarily always together cause they don't have that many Scenes together.

Love was a feel good Judd Apatow series that began at just the right moment, providing a fun loving time capsule of early 21st Century Los Angeles.

I started watching this TV Series out of boredom one day and was pleasantly surprised at what I found. Love is so relatable and you can't help but love every single character - except maybe Randy. The following 2 seasons also do not disappoint.

This shows biggest strength is it's realistic and flawed characters

It's rare to find a show with so many character where you feel like you know everybody and a couple of protagonist with that much chemistry, though I felt that they shouldn't be together at the beginning, the story and the cast just make me want the characters to be happy, and I feel like that's the Apatow signature: real-life messed up characters that you deeply care about.

Loved it So much genuine moments, both awkward and funny - that's what makes it a tad more realistic than most "similar" shows out there.

Okay. 1. The nudity is so unnecessary but whatever, no big deal, I guess. 2. The sex is so awkward to watch and hear. 3. Gus is the most annoying person in all of television history and shows little to no character progression. 4. I actually quite like the show.
See Details