Where to watch
Subscription
You might also like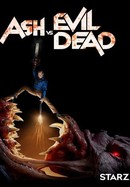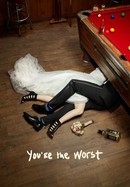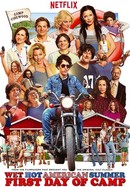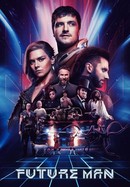 Rate And Review
News & Interviews for Love: Season 3
Audience Reviews for Love: Season 3
What seemed might be a toxic relationship takes a fairy style turn in season 3, it reminds us the sweet romance is still realistic if the couple is willing to work together. Thanks to the amazing chemistry between Rust and Jacobs that make the characters more heartfelt than just a plot.

Thoroughly enjoyed this series. Wish I'd made it last longer, but binged it mostly the day after my 2nd vaccine dose and it was a bit trippy while I felt pretty rotten.

) Brilliant, the smartest Netflix series I have seen in a long while! Very recognizable and everyday-lifelike, yet still captivating

They feel like really people, their relationship feels real, everything about this show feels real, and because of that it's amazing.

Wow, it's over. Now i'm surely sad & happy altogether. One of the most heartfelt TV shows I've watched, really recommended. This should have run for several more seasons at least. I won't forget this experience, thanks for doing this Mr. Apatow Gus & Mickey 4ever

It wraps up a lot of characters stories almost perfectly. And I cried more in the last two episodes than I'm willing to admit.

Amazing look into love and all the multi faceted components that go into relationships.

This was a great end to the story told in this tv series. Nevertheless, this season and this tv series deserved a better final episode has the one that it had felt different from the other ones with a different pace.

I just watched all three seasons of Love over the course of about two weeks, what a great show! I feel like three seasons was the perfect length for Mickey and Gus' story arc, but if they made a fourth season I'd probably watch it too. In the first season Mickey was a serious mess. At times I found her obsession with Gus a little hard to believe. She's absolutely beautiful and would have a million options in the real world. Gus put up with a LOT of selfishness and craziness from her and it made me a little cynical about how beautiful people like Mickey can get away with terrible behavior. Guys will just ignore all the bad stuff to be someone that looks like that. I also found all the women throwing themselves at Gus a little hard to believe, particularly the sister threesome thing, but hey, it's a show so i just kind of accepted it. It was hilarious seeing Gus screw up so many opportunities both personal and professional. Season two was probably my favorite. I think some of the funniest stuff happened on the set of Witchita. I was super impressed with the casting on this show. It was fairly diverse, and every actor really nailed their parts. The mushroom trip episode was pretty hilarious, especially Randy's pronunciation of Cah-yo-tay. One thing I'm surprised they never gave closure on was Mickey hooking up with her old boyfriend while Gus was away on the movie job. This was something that could have really tested Gus and it would have been good to see. I thought for sure it was going to come up during the wedding episode when Gus' ex fiance was triggering Mickey, but I guess the writers didn't want to include it. Maybe the message is that a few mistakes in relationships are okay and sometimes it's best to let sleeping dogs lie. I took a hiatus from dating about a year ago, and this show had me flip flopping between really wanting to be in a relationship and also really glad I'm not in one! In the end this show is incredibly romantic and it's left me with a strange hope that I might experience love again someday. Incidentally, I love how in the first episode or two they basically said romance is BS and manufactured by movies, then over the course of three seasons they totally reinforced that romantic love and relationships getting better over time really do happen. :) (One final tid bit, I loved Andy Dick's part, and also some of the other well known actors that showed up like Ed Begley and David Spade, but it was a little weird to see Andy playing himself but the other actors playing characters. No big deal but felt a little distracting at times.)

Absolute Garbage, I can see why they cancelled it. At it's peek it only had 5/10 writing but in season 3 that turned into 1/10, because it became obvious that this wasn't a show about a relationship flourishing but instead the humor of a writer/main star who doesn't understand humor or witt and has the LITERAL appeal of a piece of wood.