Where to watch
Buy
Buy
Subscription
Buy
You might also like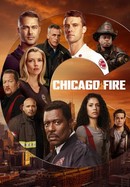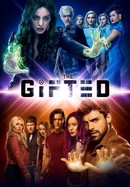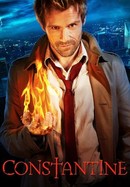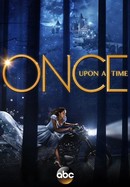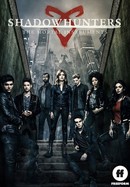 Rate And Review
MacGyver: Season 2 Photos
There are no critic reviews yet for MacGyver: Season 2. Keep checking Rotten Tomatoes for updates!
Audience Reviews for MacGyver: Season 2
The show producers wanted James Bond that can do MacGyver's inventive science. This show is like the writers watched the parody spin off MacGruber and made it serious. It was evident from the first episode where they showed him not only in the DXS carrying a gun, but also telling everyone his first name Angus. They just don't know what MacGyver is, he's only sometimes a secret agent, he's also an environmentalist, a civil rights activist, an explorer, a big brother to kids in need, an archeologist, an engineer, a computer geek, and a good friend. Every episode of the 1985 series showed MacGyver solving problems, not facing danger. The idea of the series was to use your head and not a gun to solve your problems. Somewhere along the line CBS forgot this and just wanted another mindless action cop show. We are robbed of the touching moments of a friend helping out a friend or the lessons of a misspent youth. His tragic loss of his mother and the wise quips of his sharped tongue grandfather Harry. We don't get to see the mischievous Jack Dalton getting Mac into trouble all the time or his close brother like relationship with Pete Thorton. It's a real shame the producers made this show the way that it is because it could have been so much more with a little more effort and feedback from the fans of the 1985 series.

Macgyver is a really great show with a fabulous cast. Well worth watching

MacGyver is an amazing television show!! Full of action packed nail biting moments with some comedy thrown in. The Phoenix team travels all over the globe to save the world. The episodes get better and better each season. The cast and crew give their A game each and every time. The new showrunner wants to take the show to even higher levels. You have to watch this show. You will not be disappointed!!

an ok to watch. Not quite in your NCIS or Criminal Minds zone, but ok. Bit silly in some places.

Season 2 was by far my fan season... love Matilda and the characters showed real growth

This season was a little more entertaining than the first one, whit more action creative episodically organized missions. Given the fact that this should be an action adventure it is but the science part when Mac is building anything is actually 60% inaccurate and unrealistic. Despite this and the terrible visuals it was an entertaining season with shifting plot points and non constant villains. It had no pacing issue and it hooked the general audience from the first two episodes and it was most importantly fun to watch. The actors did an average job except for the main characters, the directing was painfully average but the writing made up for it with the exceptional humor and lot of pop culture references, which made for really funny moments. The sound effects where really cheap just like the special effects in the VFX elements. The plot was fresh and didn't drag a little so it was immersive and kept the viewers going until the last minute. Overall this is an above average season (and serial) given the fact that it is not labeled as a family friendly comedy because then it would have won maybe 1 point for it's irresistible humor. The cliffhanger for the third season is just like something Mac would do and very believable which makes the tension build up for the next season.

Esta segunda temporada foi muito bem escrita (melhor do que a primeira) e é por isso que a série merece ser prolongada. Creio que o elenco é adequado, porém, espero que a nova chefe de Phoenix não nos surpreenda negativamente nos próximos capítulos. Ao contrário do que muitos pensam, eu gostei/gosto do vilão Murdoc. Acho que ele é bastante assustador, pois ele mexe com a mente do MacGyver (o que aconteceu várias vezes na temporada).

I really enjoyed the first season, in particular due to its fairness, its being free of hatred, and then it seems like the rates went down/worse than expected, and then the producers do what they always do: they apply hate and ruin every good show - has (reverse) racism and xenophobia ever saved a show? No it was the kiss of death every time, but it offended millions of viewers and lost millions from DVD-sales etc., and now MacGuyver 2016 seems to go down this path, if,(small spoiler) like episode 12 of season 2 supposes, MacGuyver also steeps so low and uncreatively goes down the mega-cliched, dumb, hateful, silly Nazi-path, then bye bye MacGuyver2016, I enjoyed you until you f**ked up like the many, many BS-shows before you, I really had higher hopes for you, but that's the Hollywood/American way nowadays, bye bye then.

Just like last season its still cheesy, but its still good. In my top 10 favoreit shows.

Bad acting. Silly story lines.
See Details