Madam Secretary
(2014 - 2015)
What to know
Critics Consensus
Bolstered by Tea Leoni's strong central performance, Madam Secretary is a solid but unspectacular political drama. Read critic reviews
Where to watch
Buy
Subscription
Buy
Subscription
Buy
You might also like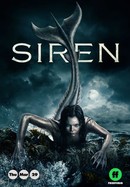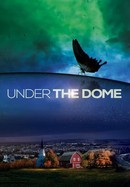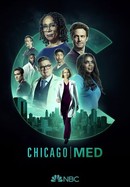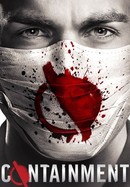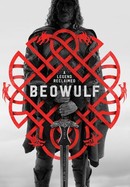 Rate And Review
Madam Secretary: Season 1 Photos
News & Interviews forMadam Secretary
Audience Reviews for Madam Secretary: Season 1
season 1 just finished I was on the edge of my seat all the way through definitely going to be watching second season and can't wait to see what comes next this shows definitely one of the best shows I've seen in a long time I do a lot of yelling at the television while watching this show only because I am a political man and do like politics and this show makes me see how amazing politics can be

I am now in season 5, and all seasons have been inspiring. With so many programs to watch, it is much appreciated that the directors and writers of this program took the time to develop characters, and write engrossing, and interesting story lines. Perhaps most amazing, is that many of the issues dealt with were so prescient.

if you like your drama easy and characters free of failings and nuance this is the drama for you.

This is an amazing series so far. I love the family interaction and the secretary's dedication to doing what she feels is right, even when the price is high. Very entertaining, and intelligently written. Often events are brought up that mirror real-world issues, and it's fascinating to see the arguments on both sides. Bravo!

Very topical and well written/acted

The show delves into the complexity and inefficiency of government and a glimpse of how reality is. However is is over dramatised and has a political bias. But it is an enjoyable show.

Last episode was about getting countries to accept "climate migrants". I have had it and will not watch this once great show again. The people invading out southern border are not coming because of climate. They are coming for jobs and free stuff. So madam secretary...go to hell.

Quite clearly propaganda made for the Hillary Clinton campaign. She lost, in real life Hillary is a criminal that should be in prison. Why is this abomination still a thing?

My wife and I watch this show together on Netflix and we've thoroughly enjoyed it. While many of the plots seem predictable the cliffhangers are well done. Bess's character is believable and mostly realistic. Her husband Henry is the only character in the series that I have a hard time believing could have a real life counterpart, but even then I enjoy his quips and sidequests. Conrad is the president most of us actually want to lead the country, and Russell is who I picture when I think of the White House chief-of-staff (along with Leo McGarry from the West Wing). If you're looking for a semi-serious, enjoyable, and relate-able show to watch in the evenings this is it.

Nice balance between political and personal life of the main character. Appreciate the political balance but would like to see a little more to the right of center.
See Details