Nightflyers: Season 1
(2018)
Where to watch
Buy
Subscription
Buy
Buy
You might also like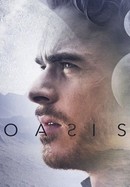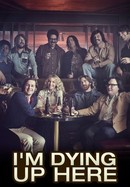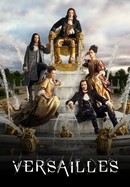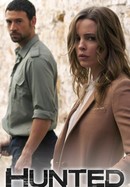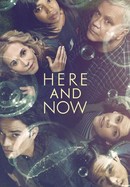 Rate And Review
Nightflyers: Season 1 Videos
Nightflyers: Season 1 Photos
News & Interviews for Nightflyers: Season 1
Audience Reviews for Nightflyers: Season 1
Made in Ireland. Cheap low-budget production. Convoluted and ridiculous plot centered on contact with an alien life form....which never occurred. Some actors were great however....Sam Strike (Thale) stole the show. He reminded me of a young Malcolm McDowell in "A Clockwork Orange". Gretchen Mol (Agatha) did a good job and is an accomplished actress...too bad her talents were wasted on this dumpster fire. Episodes watched (10).

Well, I would have liked a deeper introduction to the main theme, so many questions left un answered from on set. Who exactly is Thal? What is the mission really about? Who is that captain that appears only as a hologram? Why do we get the end shown at the beginning? Why are the special effects not very special... However, I am enjoying the tension and the suspense, they have that bit right. It's just very shallow and as such, I am having a hard job taking the series seriously. Some good acting but the lack of a single strong lead leaves me searching endlessly for plot stability that does not arise. It's OK just don't expect to be blown away by this one. Does the horror well but rather old school even for 2018.

Did you like Event Horizon? If so, you might enjoy this. It's sci-fi gothic and it's over the top. There are shreds of realism in the character, but only shreds. The acting tends towards camp -- but the scenario is kind of interesting, as human interact something vast and alien. That and a haunted ship. I feel like much of the hate comes from people who couldn't get through the beginning, which isn't the strongest part of series.

Entirely unwatchable. They put a scene from the end at the beginning which just ruins the whole show. Unwatchable, any director that puts the ending of a movie at the beginning is just trolling the audience in an attempt to seem artistic. It's annoying fully and completely and makes me discard the movie. Considering how game of thrones went, Martins material is garbage. I have been drawn in just to be disappointed, I scrubbed through this whole series and went to the end. It sucks, just like game of thrones, the ending is trash.

Oh shush. Everyone seems to absolutely hate it with all their hearts but I happen to love it. I just wish the show had aliens..

Based on a George R. R. Martin novella. The fact that it was based on a George R. R. Martin novella did attract me to it as I'm a fan of GOT. However, this story didn't really measure up. It was adequately entertaining, but not 'high cinema'. It was a production that seemed a bit beneath Gretchen Mol (the lead).

Once again, Netflix gives us a cool first season of a show and then cancels it. The first season was interesting and thrilling, and then you have no idea what will ever happen. Almost ruins it.

I watched it in full, tried to give it a chance, I really did. The plot seemed rushed, like they were trying to cram so much into the last few episodes it just seemed like one of those B-rated movies. Here's the problems I had specifically: 1. Earth has some sort of viral outbreak killing its population; there also just happens to be a random amalgamation of "something" flying near the planet that a space crew decides to go and intercept based on absolutely no evidence that its intelligent, friendly or even wants to help. 2. Karl leaves his wife and daughter to go on this 2 year trip (his daughter later dies on Earth and his wife begins therapy to slowly erase her memories of them both. Seems a bit extreme, but okay. He's not bothered by this at all. He then hooks up with his ex like nothing ever happened. 3. The genius xenobiologist has an entire episode dedicated to him going batshit crazy because his wife/gf died onboard and goes on a random killing spree because he's listening to bees. (yes, bees). Chalks it up to the energy the Volcryn are emitting but he's the only affected? The next episode resumes, he's back to normal and everyone pretends like nothing ever happened. All friends again. 4. The ending. Karl gets sucked up into the void of the Volcryn and I guess the rest of the crew just...dies? No clue, we never find out. 5. We find out the ship is actually Captain Eris's mother who keeps trying to sabotage the mission and while he already knew about these problems, he decided to go forth with the mission anyway? 6. It wouldn't be a George R.R Martin title without incest which was just thrown in randomly at the end in like the last 10 minutes of the show. There was absolutely ZERO allusion to any of this. It's not worth the watch, it's really weird and out there and not in a good way. I feel like several eps could have been cut because they added nothing to the plot, no characters had any redeeming qualities except maybe Thale even though the show really wanted us to hate him.

After 10 minutes of disruptive credits popping up all over the screen during the show I get treated to some idiot telling his wife he's leaving for 2 years for his job "but I'll be back I promise". Then we find he also has a young child. Finally we get the 'Daddy and his daughter' scenes of Paternal love cuts, very believable in someone who's ditching that same kid for more than 10% of her formative years (at best). Hated the douchebag already and we're not even 20 minutes into the first episode, that may be a record. That was about as far as I got before checking the reviews and finding it doesn't get better... so I dodged that bullet... whew!

Spoilers, you've been warned. This series started out with the smallest hope of some promise. Once again, though, any realism of hope for a crew that would actually be allowed in space is dashed moments into the show. The leader of "the team," d'Brannon (or however its spelled) is still wallowing over his daughter's death (too mentally unstable to be in space), a captain who is an android but really is a genetic freak in a jar in a back room, the captain's dead mother living in the matrix who thinks she can control everything in the real world but she can't because (surprise) she's dead, and some other highly unstable people sailing to meet aliens that make you more unstable. The whole point of the series is so that the grieving parent can live in an alternate universe with his dead daughter, who isn't dead there. COMPLETELY POINTLESS. Drivel. I don't know whether to blame the source material, the adaptation, or both. This is genuinely bad, do not watch it.
See Details