October Faction: Season 1
(2020)
You might also like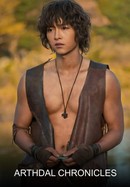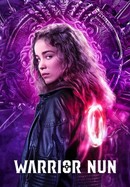 Rate And Review
October Faction: Season 1 Videos
October Faction: Season 1 Photos
Audience Reviews for October Faction: Season 1
Much better than the reviews make out. An interesting universe with its own lore and rules. Well worth checking out if you like fantasy/horror

Watched all 10 episodes. Family drama with monsters. The kids being this badly written made it hard to watch as each episode went by.

Not all that great. The storytelling and dialogue were a bit off. The dialogue seemed stilted while also coming across as trying a bit to hard. I don't know if I'll bother if they put out any further seasons.

Love the intersection of family drama and monster hunting! What a fun and creative story! Also love the diversity of the cast! Absolutely hooked and I hope there's a season 2!

La premisa es buena, humanos vs monstruos, tanto los padres como la organización tienen la oportunidad de dar una buena serie, al principio, lo arruina los hijos, el mensaje de inclusión, y querer adoctrinar, asi arruinan una serie, y la incoherencia de dos adolescentes negros en la puerta del colegio llamando a otros adolescente blancos, privilegiados, cuando ellos mismos, los hermanos, son ricos, acomodados que viajaron por el mundo y casualmente son genios, tambien cosas idiotas de las series actuales estan presente, poner un soldado full equipado, casco chaleco, rifle y los matan de un tiro, no hay buenas series en netflix 80%, por los malos escritores.

From the get go, Octber Faction fell into a hole of relevant for relevance sake, from it's constant slightly out of date pop culture references for the time to its weird ill use of political terms in unearned places. Coupled with odd acting choices this series made me sit and eagerly wait for a moment of cartharsis that never came. Now looking at the plot, it seems pretty straightforward, though through out we get glimpses of the past which under normal circumstances would add to a story, but in the series, just leaves the plot dangling and connects stories that otherwise wouldn't according ti the timeline. Deloris tell stories about her being afraid her father might find out she needed a morning after pill, had someone break into a pharmacy and caused it to burn down (which happened a week before she and Fred got married according to her) makes no sense as her father had canonically died before Deloris and Fred officially met. And Aiden, a warlock boy brought back in the body of Viv's friend claim he looked forward to the final Lord of the Rings movie as he had only seen the second, which makes no sense since Aiden died in 2001 and The Two Towers only came out in 2002. If the vaguely laid out lore of this series doesn't confuse you, I'm sure it's unearned, unresearched and force pop culture references will tire you out as it did me.

There is not a season 2 at this time which is disappointing. It was entertaining, secrets, violence, and mystery. Some of storyline underdeveloped tho it could have been answered with a season 2. It's an okay binge show on a rainy day

Loved it, can't wait to see season two!

At first glance, I thought the cinematography was okay. With the mysterious place and the house got me intrigued but the choice of music threw me of when it showed gadget/secret spy scenes. It's forgettable honestly.

Its TV so some logical gaps are expected, but the the gaps in story were gaping! The casting was very poor - actors did not fit into the character roles. And finally, the ease with which they portrayed Phillip's coming out was the ideal yes, but unrealistic and frankly offensive. There was potential, but it it sorely missed the mark.