Parenthood
(2010)
What to know
Critics Consensus
Parenthood is a warm and engaging show that sometimes succumbs to the chaos of its cast. Read critic reviews
Where to watch
Buy
Subscription
Subscription
Buy
Buy
You might also like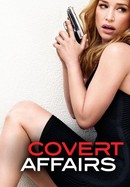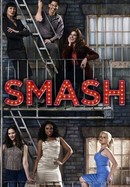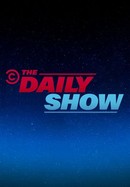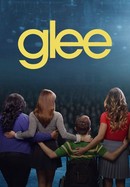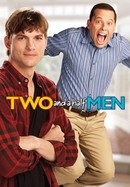 Rate And Review
Parenthood: Season 1 Photos
Audience Reviews for Parenthood: Season 1
My favorite tv show of all time

Good, not great, but there's real potential in Parenthood.

I see a split in quality in this show, along these lines: the characters and overall scenario are excellent, but the dialogue and some of the character relationship dynamics are just fair. As a parent, I resonated with many, many of the plot lines, and they were well developed in the long arc. But the way the characters seem interminably to say "Hey" to each other every time they meet, is quite distracting and for me, annoying. I remember (Season 1) when Kristina stumbled into the kitchen out of bed, and Adam and she say "Hey" to each other. Who says "Hey" at such a time? I have actually never (almost never?) heard someone say "Hey" as a sign of greeting. The other persistent, annoying device is that these characters are constantly apologizing, and not in just one direction: as soon as there is a little friction between two characters, you can be sure that they will both end up apologizing to each other, even if (at least) one of them had a good reason for what they did or said. I think I like Max best, because he never says "Hey" as a greeting, and he almost never apologizes. The endless apologizing and making up takes away from the impact. My favorite moment, due to its veracity, was when Adam said to Zeek that he (Adam) was always angry. That had an intensity and believability that is suitable for real adult drama. The rest of the show portrays real life for adults and their children, but always with a "safety" filter. Little of the true rawness of life shows through. Still, it is better than most TV and movies, and I am i the middle of watching season 4.

Further proof that "critics" are often clueless

The show is vanilla but sweet. It has the benefit of avoiding stupid gag-like comedy, but the storyline tends to go all over the place at times. The acting isn't bad but I just can't stand Max. I don't know if it's the character or the actor but he's got those ear splitting squeaks that makes me wanna tear my hair out. I have to mute the sound everytime he's in a shot. I just can't stand the little brat.

The front half of the season was great, once we understood the wide palette of character suddenly thrusted in front of us in the pilot. The gravity of the group-hug event was thankfully phased out at the end of each episode. As the stories developed and the chaos of the early episodes settled, the strength of the acting outshone the need to simulate similar shows on television on different networks (a la Modern Family). In terms of the characters, I enjoy the Max and Adam's stories immensely. It's a very touching and vivid illustration of disabilities and it's impact on parents. However, Sarah and Amber both come across as really irritating and self-absorbed with few redeeming qualities. It's a shame because I feel Lauren Graham and Mae Whitman are the two best actors on the show. Crosby is largely forgettable, and Julia and Joel are largely C-plot material. It has the pieces for a really good show, and I feel the first season only showed a glimpse of its potential. We shall see!

Jag gillar att upptäcka serier när det redan finns förra säsonger att plöja. Denna är helt okej, fokus på familj och relationer och allt härligt och besvärligt kring det. Huvudpersonerna är 4 syskon men väldigt olika karaktärer och alla människor i deras närhet.
See Details