You might also like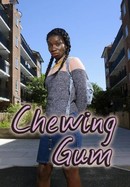 Rate And Review
News & Interviews for PEN15: Season 1
Audience Reviews for PEN15: Season 1
The funniest show since the Office. I'm obsessed with it's authenticity juxtaposing satyr you actually get lost lost in. I love this show. I really really really do.

PEN15 balances its cringey atmosphere with some mature and inspired moments thanks to Maya Erskine's and Anna Konkle's incomparable chemistry and the sharp writing.

This little gem'll sneak up on ya! Anna and Maya are empathetically exaggerated and bitingly funny in Pen15, an indie-vibe high school comedy that packs a pathotic and poignant punch —— no suspense of disbelief needed imo. Iroh's grade: B+

Pen15 season one is better than two in all accounts. It introduces the characters very well. It has extremely entertaining episodes. It's also cringe, very very cringe.

If the gender roles were reversed, this show would get me too'd into the next dimension.

Wonderful show. So funny, awkward, and true to life. Having grown up around this time, it consistently makes me laugh.

I spent the first episode trying to work out how anyone could think these girls are 13. I mean wow. Insert "how do you do, fellow kids?" meme from 30 Rock.

I am in my 70's. I just finished watching both seasons and sorry there is no more yet. I loved it. Soooo funny and the casting is great and all super actors. Kudos !!

I understood their perspective & reason for casting kids but, this show still feels way weird. Yes, the older women are not actually kissing the kids (only edited to look that way) but it is still disturbing. It is especially disturbing that it is doing so well & got a second season. I could not see this show doing the same if it were older men kissing 13 year old girls (only edited to look that way) & the title of the show is female genitals.

One of the best TV series I've seen out there. Plays out my middle school experience to absolute T.