Portlandia: Season 4
(2014)
Where to watch
Buy from $1.99
Buy from $1.99
You might also like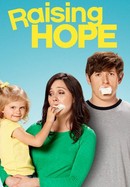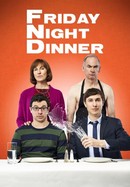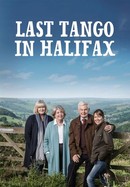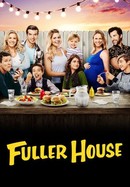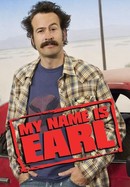 Rate And Review
Portlandia: Season 4 Photos
Audience Reviews for Portlandia: Season 4
I'm spiritually on the autism spectrum, as when I saw Episode 1 "Sharing Finances", I turned to my husband and said "Those ghosts are Fuxi and Nuwa." Fuxi and Nuwa are snakes. Confused Kundalini. Depicted in ancient caves of of the East, they are incorrectly chosen to depict on US medical facilities when Asclepius is the correct symbol for medicine. And Val Kilmer's (as Moses) rod of Asclepius eats their two snakes Ouroboros style in "The Ten Commandments: The Musical!"(2006) to tie in random references indigo child-style here. Fuxi and Nuwa represent a Freudian split. The war within the self. A disharmony of Shiva/Shakti or Yin and Yang. What do Fuxi and Nuwa do during this episode? via The Oregonian: "Fred Armisen and Carrie Brownstein's ghosts spout a thicket of conflicting reports they've heard about or read about via NPR, The New York Times and Atlantic Monthly. "Sitting kills," "Humans were designed to sit"... If you are a Fuxi or Nuwa, step one is recognizing the war with your own shadow of self which equalizes all conflict, and step two is pulling out your NPR direct ear-to-brain pods, stepping away from the Fox News projector, and recognizing we are all One under the monitor of Kirsten Dunst.* *The almighty Evil Eye!

Now more comfortable with a longer season, Fred and Carrie continue to amaze with the creativity and snappiness of their humor and the growth of their zany Portland universe.

PORTLANDIA I have seen all episodes in the 4 seasons so far of this and I am really looking forward to seeing the third season. His is a skit comedy show and there are several running characters and actors in it, but it's mostly Fred Armisen and Carrie Brownstein. I mean they are in every skit and they are the creators and writers. I love their running characters like the two hard core lesbian book store owners and the two people who work for the mayor played by Kyle McLaughlin, who is a real odd-ball in. The skits are so witty, like the one where they go to a movie theater and have to go up a million escalators before they get to their ironic movie and when the town council gets together to name a street and they can't make up their mind, so they just name the street all the names they come up with and the sign is several feet long. Taking out party loans, to all the power in Portland going out because the government didn't pay the electrical bill. The banter back and forth between the characters makes for some true genius comedy. They argue over how many magazine they've read and how many people they know. There are a couple of skits guest starring Jeff Goldbloom which are just my favorites. I think the Knot Store skit may be one of the funniest things ever. You have to check out this show. You will laugh your butt off.

Fred Armisen and Carrie Brownstein are quirky and some will not respect their humor, but, for those who do, this show is one to look forward to.

The best modern day sketch comedy show! After living in a city full of hipsters, I can relate to almost every skit!

Portlandia is extremely hit and miss with it's sketches. Most often it is a miss.

This show is hilarious and brilliant.

The dream of the 90's is alive in Portland.