Prodigal Son: Season 1
(2019 - 2020)
You might also like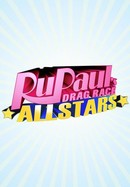 RuPaul's Drag Race: All Stars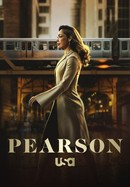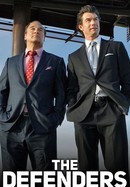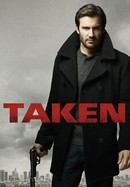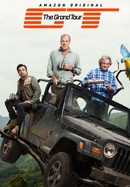 Rate And Review
Prodigal Son: Season 1 Videos
Prodigal Son: Season 1 Photos
News & Interviews for Prodigal Son: Season 1
Audience Reviews for Prodigal Son: Season 1
Very derivative. Cringy at times. Felt sorry for the cast Dreadful

Both Season 1 and 2 of this show were amazing! I love the entire cast - they could do humor and drama and suspense. Writing is smart. It seems that many solid meaty shows like this one are not renewed in favor of cheap reality shows or cheap game shows.

A gripping and compelling series from start to finish, Tom Payne's "Malcolm Bright" finally utilizes all of Payne's variety of phenomenol acting talent & is a perfect co-star to the utterly charming & deliciously sinister Michael Sheen's "Martin Whitly", Lou Diamond Phillips' strong & supportive "Gil Arroyo" & Bellamy Young as fierce & protective Mom "Jessica Whitly" stand strong & are simply refreshing. HBO Westworld's Aurora Perrineau, Gilmore Girls' Keiko Agena, Frank Harts & Halston Sage round out the cast of supporting characters, each making the characters so complex and completely their own identities that they feel familiar almost immediately. A show that carefully deals with mental health in a real & sensitive way like nothing I've ever seen, it is a remarkable piece of television, it must continue to another Season.

A unique look at a procedural cop show. The plot is fantastic, the characters are well rounded, the humor is dark & witty and the writing is sublime! There are twists and turns in every episode. And it's a masterclass in acting.

I thought this show was bizarre. Poor writing, thoroughly unbelievable. Nothing clever or entertaining about this show,

What an exceptional tv show! Does not belong on the FOX Network at all. Fox is run by morons.

Can't believe Prodigal Son is canceled - it's one of the best shows out there! Awesome cast, great twists and keeps you guessing through the whole episode. Please reconsider renewing!! #saveprodigalson

I love this show! Please reconsider your decision to cancel!!

I love Prodigal Son. The show Is simply addictive. So sad to see it cancelled #saveprodigalson #savesunshine

This show has a spectacular cast and amazing writing. While it is a crime show, Prodigal Son stands apart from other procedurals with intriguing cases and complex characters. I honestly cannot think of a show to compare it to. Prodigal Son is a smart and thrilling watch with dark themes and surprising moments of humor.