Roswell, New Mexico: Season 1
(2019)
You might also like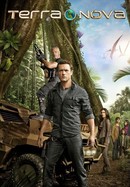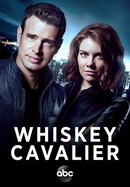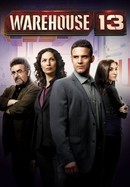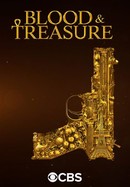 Rate And Review
Roswell, New Mexico: Season 1 Videos
Roswell, New Mexico: Season 1 Photos
News & Interviews for Roswell, New Mexico: Season 1
Audience Reviews for Roswell, New Mexico: Season 1
A faithful hit of nostalgia!! This remake is an accurate remake well worth any fan of the original's time! The casting was spot on, initially I wasn't certain if it was a remake or a continuation, every character was accurately caste and immediately recognisable. Interestingly this remake takes place after high school (separating it's backdrop from the source material). The remake updates all our references for the roaring 2020's. If you had to watch it and the original adaptation back to back, you may find it a bit redundant, but if you for some reason haven't had the original on constant repeat, you'll be certain to enjoy this hardcore hit of nostalgia, you'll thank me later.

As a fan of the original Roswell series, this version is a fantastic, modern, mature and respectful do over. A must for fans of the original series but also a must for newbies.

really this show is a masterpiece. the pilot hits very strong and makes you super excited for the rest, which doesnt disappoint in my opinion.

I like they did the scientific part. I think they should have more seasons to tell their story

Roswell New Mexico is able to cover successfully a number of social problems that are current in our society. Julie Plec has done a fantastic job and want to watch more, way beyond the three seasons of its predecesor.

This show has lots of potential and is honestly a good story and I enjoyed watching... until this show try's to ram a leftist political propaganda down your throat. The premise of the story is good but when you throw in jokes or jabs that demonizes half of America it takes a 4.5 star show down to a 1.5.

The show is honestly not that great. The Pilot was the best of it..went downhill from there. Very Tropey ( but not in a good way) The political statements made..mostly fall flat. The best "ship" in this series ( Malex) literally lasts 3 episodes and it really shitty Angst till at least the end of S2. Zero coherent plot ( esp in S2) and POC are ALWAYS the bad guys..The acting is Subpar at best for MOST of the actors involved. For a show about Aliens ( which I Love)..There's too much BS going on to focus on it. Better walk away now!

This show has so much heart. It touches on the political climate because those things impact the characters. It's fun and somewhat cheesy but that's absolutely part of its charm. Bringing in more diversity from the original changes the context and opens up more interesting plot lines. Highly recommend

I've been waiting for The WBs Roswell to have a reboot. I never imagined I would love it more then the original. RoswellMN is not scared to touch on political aspects that most shows are, BUT it's not all political. The real magic is the casts chemistry - the bonds between these friends that grow and expand. You can tell the actor genuinely like each other and it shows on screen. I am obsessed and I hope this show goes on for years! P.s the cast is also pretty hot. Just a fun fact.

The show is good, but all the negative political puns do nothing but bring the show down. Constantly making remarks against the current administration, the B.S. about no need for a background check for a handgun, no where in this country can you walk right in and walk right out with a gun, especially a handgun. I hear enough political stunt b.s. every where else. would be nice if i could enjoy a tv show with out.