You might also like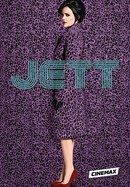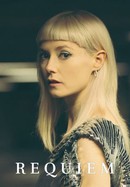 Rate And Review
News & Interviews for Safe: Season 1
Audience Reviews for Safe: Season 1
It's almost good. It's almost very good. But then it isn't. Major plot holes. In last 20 minutes I was just rolling my eyes. I know teenagers are stupid but how stupid do you have to be to put your dad and your sister through that? Never bother to let them know you are alive and well. Doesn't make any sense.

I was absolutely shocked at how riveting this story is. Watching Dexter play a caring father was funny (almost as much as his accent), but this is really a great British thriller. There's been a murder and a girl is missing. This is one show where any spoiler will absolutely ruin it, so I'll keep this brief. There are twists and turns, but in the end, all will be revealed. Some of the secrets may not have as good of a payoff (what's behind that sinister fence wall??), but this is a top-notch story filled with mostly not-annoying actors. Highly recommend.

I love love love how fast paced this is yet delivers it however, Michael C Hall isn't a very convincing father with a missing child. He seems so.. fine, mentally. I must say, bad acting.

pretty cool & interesting, keeps you on the edge

This is the best worst thing I've ever watched. Absolutely glorious in the hammy acting. I opened this account simply to review this series. I'm still not fully recovered from the double collapsed lungs I have from laughing so hard at this epic series!! It just had everything, absolutely everything. Michael C Hall with an accent that should really get him in the cast of The Windsors as one of the princes. And his bestie, bargain bin Danny Dyer but he's gay, innit? My absolute favourite line of the entire show came towards the end of episode 4 when Bargain Bin Prince Harriam went searching for Bargain Bin Danny Dyer, who'd been stabbed by a street gang. And when he saw the guy covered in blood, yells out "that better be your blood!!" which had me rolling on the floor laughing. There's just so much going on in this, I suggest a good binge watch, oxygen tank on standby for the laughs and just enjoy this batshit show.

I thought it was really good, but as much as I admire Michael C. Hall, his accent had me slipping sometimes into a parody of British mystery. He either should have been cast as an American expat or they should have gone with a Brit because the rest of the cast was excellent. Story line was good and well paced and in the last episode just after Robbie had topped himself, I said out loud, "So who killed Jenny's boyfriend?"....Kapow! , the necklace and Sophie's bad choice. Want to see more cause I love British mysteries.

It started well and got me hooked, but it gets more and more overwrought, introduces too many red herrings, and has a thin understanding of how a police department actually works. While she does well in the role, Hannah Arterton's character shows up out of the blue and by the end takes over the investigation without any recourse to her superiors, which just wouldn't happen. Maybe I'm being "picky," but the best detective shows are more plausible than this one. Also, the import of American details, such as the gated community and the contrived and panicky tension, get in the way. So, "meh, it passed the time" is about right. The cast deserve better writing.

The story is brilliant. Every episode reveals a plot twist and keeps you guessing. ½ star down as for the first few episodes I struggled to stay gripped, but I am glad I did as I bad to watch the last 5 all in one go. Shoutout to Marc Warren who was superb as Pete.

good entertainment, good plot

No sense AT ALLL, I can't believe that many people convinced by the story!