Sally4Ever: Season 1
(2018)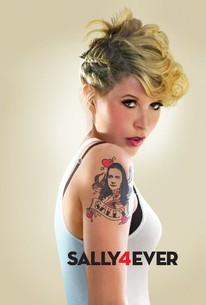 Where to watch
Buy from $1.99
Buy from $1.99
Subscription
Buy from $1.99
You might also like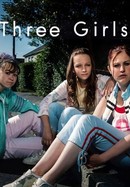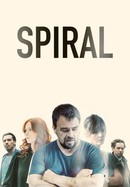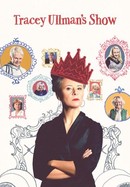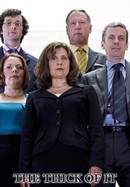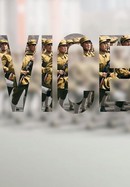 Rate And Review
Sally4Ever: Season 1 Photos
News & Interviews for Sally4Ever: Season 1
Audience Reviews for Sally4Ever: Season 1
Julia Davis has been stuck in a career cycle of diminishing returns for a while now, churning out repetitive, predictable Dark Comedy. Sally4ever is the latest, with Davis reduced to super gross-out moments, presumably to distract from the lack of any decent writing or characterisation. Even the impressive cast can't rescue this mess, and viewers are forced to endure characters so lacking in any depth or humanity, it becomes a weary, camp pantomime for adults. It's Davis by numbers at this point. I hope she's able to find the spark she's lost and stop phoning in these self tribute acts.

I love this show, its so cheeky... Laughed out so loud cause I've actually encountered characters like Emma in my life time.

I started skipping ahead by 10 second intervals just to get close to the end of the episode(s). I only made it though 2 of them. I'm upset I wasted my time on this. This isn't funny. It's hard to watch. Emma's character makes you not want to watch further. The whole thing is cringe worthy. This is honestly the first HBO series I haven't loved. What in tf were they thinking?

The problem with Sally4Ever is how easy viewers categorize it as gross, when it very much earns all those disgusting jokes. The scatological humor sits by the sidelines of incredibly precise comedic performances, painfully sharp writing, and an engaging storyline that is never distracted.

I'm probably not the right audience for this one. Gave it a shot but found it boring and poorly written. Skip.

As good and nighty night. Julia Davis is a treasure

It's really hard to review this show. The actors are fantastic. But what am I supposed to make of this show? Who am I supposed to root for? Julia Davis probably has the best delivery in the show, but she's awful and I can't bear to watch her. She's, like, that bad--I don't want to watch her. But she's the best. Without including any spoilers, I want to warn any of you fecal-phobic folks out there to steer clear of this series.

Sally4Ever reminds me of when I first watched AbFab: Eddie and Patsy were so awful it took an episode or two to get used to the biting comedy, Sally4Ever is ten times as extreme, with profane language and scatological humour that is guaranteed to offend many viewers, even those who may consider themselves broadminded. But the show is also outrageously funny, and I am glad I stuck with it as the show builds steam to the seventh hilarious episode. Will not be everybody's cup of tea, especially North American Puritans, but you won't forget it in a hurry. Highly recommended.

This is one of the most hysterical shows I have ever seen. I am still rolling with laughter after watching the season finale!

OMG! Funniest show we have watched this year. We couldn't wait for the next episode to see what would happen next!