Santa Clarita Diet: Season 1
(2017)
Where to watch
Subscription
You might also like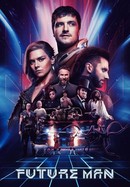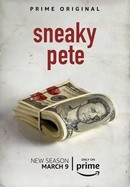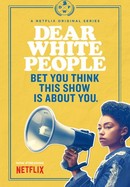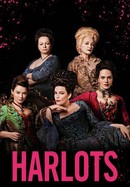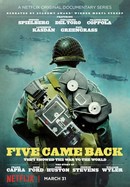 Rate And Review
Santa Clarita Diet: Season 1 Photos
News & Interviews for Santa Clarita Diet: Season 1
Audience Reviews for Santa Clarita Diet: Season 1
Best show for zombie. First time feel zombie life is funny and not scared as usual

This show sucks the life out of the zombie-comedy subgenre. The writing is barely worth a YA movie, but it's clearly geared towards middle-aged women. This show is patronizing and unironically cringey. Would you still be watching it if the lead wasn't Drew Barrymore?

Santa Clarita Diet is the cool, sassy grandchild of some old 1980s family sitcoms. A strong cast, confidently led by Timothy Olyphant and Drew Barrymore, and a fabulous cast of supporting characters, Santa Clarita Diet brings a hilariously fresh approach to the zombie (pardon me, un-dead) genre. The dialog is sharp and witty, with a corny yet fun story arc that unfolds with enough twists and turns to keep you engaged from episode to episode. Television history is filled with under-appreciated classics that were cancelled far sooner than they deserved, and Santa Clarita Diet has become a prime example of that.

Olyphant is sweet, Barrimore is bloody and this a good Bloody Mary martini

This show is brilliant! The first 2 seasons are fantastic, but the decline in writing is steep in season 3 (once they get into the aliens sub plot, they lost me). DEFINITELY watch Season 1 & Season 2!!

Absolutely brilliant cast! The way Timothy Olyphant and Drew Barrymore vibed in this just made me so happy!! And the kids! Wow. Everyone was so perfect in their roles. I was hooked first episode!

Que série divertida!! Poderiam fazer mais uma dúzia dela!!

It starts with writing that presents more as an idea or outline, then just rubbish direction so that the whole thing feels like a clunky superficial attempt at comedy horror. But surely the zombie-wife-in-suburbia idea is so fresh and the actors so well regarded that it will fly? It really doesn't. The acting is appalling, the motivations unclear ... the wife plays straight face the husband in parody mode. Everything is uneven and punch-scenes false and mostly unfunny. Even episode one, who laughs at lines like, "You're the queen of his spank bank". Well, why not drop in some gross farce when you have nothing else. Perhaps the creative team behind 'The Good Place' could develop this into something resembling comedy with characters and relationships you care about. Otherwise it is best left for dim-witted adolescents.

Drew Barrymore doesnt sell the campy acting very well and it just comes off as bad. I could of maybe enjoyed this show if there weren't some really dumb plot points that make no sense. For instance, the fact she is undead suddenly is never explained other than she just threw up a lot. On top of that they have a cop neighbour continually watching them at night, he asks intrusive questions and even invades their private property to start investigating their lawn- and not once do they ever tell him to mind his own business (which is the nicest way to say it), which made me give up this show after season 2- despite the premise, that was the thing that decided it was too stupid for me.
See Details