Santa Clarita Diet: Season 3
(2019)
You might also like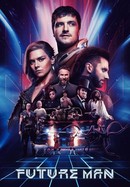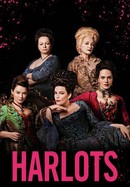 Rate And Review
Santa Clarita Diet: Season 3 Videos
Santa Clarita Diet: Season 3 Photos
News & Interviews for Santa Clarita Diet: Season 3
Audience Reviews for Santa Clarita Diet: Season 3
Que história legal!! E os personagens excelentes. Deve ser por isso que a Netflix cancelou. Ela gosta de manter séries fracas!!

This is an amazing show! Its soo funny. Netflix you dirty bastard bring it back for a few more seasons!!! We need it!!!

I binged watched all 3 seasons in one weekend. Love this show, it was very easy and fast to watch, and it is rare that a show gets better as the seasons progress. The concept is so full of crap but so well written that it is actually hilarious with many twists in the plot, plus Drew Barrymore and Timothy Olyphant are excellent at their roles, a long with the daughter and neighbor kid. There are also many one liners that absolutely cracked me up. I can't remember if it was beginning of season 3 or season 2 but Sheila brought out Mr. Ball Legs to the kitchen and said something about maybe a change of scenery would help the creature, and then Joel smirked and casually said that Mr. Ball Legs would really love Bangkok. I was ROFL so hard because I know exactly what Joel was talking about because I've seen it with my own eyes in Thailand 😂 I can't wait for season 4!

It should defenitly get another season with that clifhanger oh man i really wanna know what happens next to the pair.

Muy bien lograda tercera temporada, lástima que haya sido cancelada, la audiencia quiere saber que pasará después de la escena final.

Have really enjoyed all 3 series. Really disappointed there won't be a 4th 😩

I'm so sad that there isn't a Season 4. Up there with BoJack Horseman for "Best/Funniest Netflix Originals". Shame on you for ending such a perfect and addicting show Netflix, but thank you for giving it to us.

Was my favourite show!! Do not understand why it got cancelled!! It had a certain type of humour that just was hilarious I watched it all over and over.

Regret cancelling this show, Netflix, because as soon as the opportunity arises, another network will snatch it up and pick up the story where we left off and continue telling the madness in Santa Clarita. Best season by far.