Search Party
(2016)
What to know
Critics Consensus
Search Party is an engaging, weird, dark, funny mystery elevated by exceptional performances throughout. Read critic reviews
Where to watch
Buy
Buy
Subscription
Buy
You might also like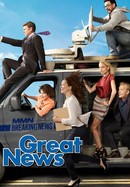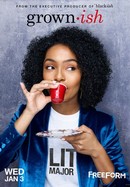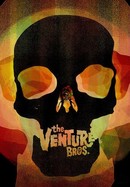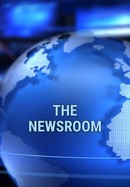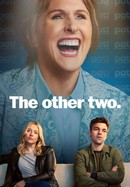 Rate And Review
Search Party: Season 1 Photos
News & Interviews forSearch Party
Audience Reviews for Search Party: Season 1
Great first season. Show went downhill quickly after this one.

Great acting all around. Writing is excellent. Quirky and super appealing and interesting.

Entertaining satire with believable, well-written characters. The mystery was filled with twists and turns and the finale was particularly interesting. I rarely found myself bored while watching this season.

do not watch this show. it starts out seeming like it will be meaningful, but it's just endless disjointed and poorly acted trauma porn. they seriously misrepresent mental illness and fetishize bpd or similar health issues for cheap drama, and frankly i'm offended that i watched as much as i did (s1-3, a bit of 4). if you are someone who has experienced some trauma or mental illness and wants a character to relate to, trust me this is NOT it. this will be extremely triggering and at the same time the plot is utterly meaningless, bourgeoise, and contrived. in many episodes they clearly barely tried with the script, and almost every character is some kind of horrendously unlikeable sociopath. with all the budget they put into this production they could have easily made something worthwhile, but the bar just endlessly stoops lower. they will not trick me into watching another season even if they try to make it seem like a happier one.

It's very hard to like most of the characters. There's not much compelling you to watch the show, unless you're killing time.

Anyone giving this show a poor rating most likely didn't give it a chance. At least that is what I found reading the reviews. The character development is brilliant and the story line pivots beautifully from a routine comedy to a dark and deleterious mystery; meanwhile maintaining the sophisticated humor the series opened with.

One of the best shows I've seen in years, hands down. My adult kids think it is hysterical I love this show so much because they told me I was too old for it. Nonsense. The only thing I don't adore about the show is that it's over,

What an odd little show. Like the "Who Killed Laura Palmer" mystery of "Twin Peaks," viewers don't really care, or shouldn't care, about the central plot. It's the quirky journey. And what a cast. Meredith Hagner, Goldie Hawn's daughter in law, channels that comic magic. Early is the epitome of gayness at its funniest and Reynolds brings a sexy Everyman appeal to the show. Shawkat plays an impossible character and pulls it off as well as anyone could. It really is a special series. Just give into the vibe rather than the plot. Folks expecting "Twin Peaks" to make sense were disappointed. Same here.

Not my cup of tea. Extremely boring. Got through 1.5 episodes and quit.

Talented, brilliant, incredible, amazing, show stopping, spectacular, never the same, totally unique, completely not ever been done before, unafraid to reference or not reference, put it in a blender, shit on it, vomit on it, eat it, give birth to it.
See Details