Shooter: Season 1
(2016 - 2017)
You might also like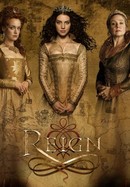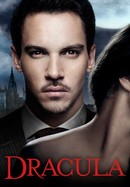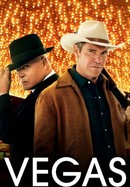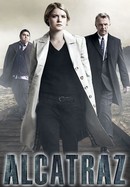 Rate And Review
News & Interviews for Shooter: Season 1
Audience Reviews for Shooter: Season 1
I really like this show. Can't recall seeing Ryan Philippe in anything but he's so good in this role, way better than Wahlberg was in the movie.

My kids love it, family friendly if you have teens at home, no sex (not much), not bad words, great, we are having fun.

As has already been pointed out, the clear errors are a distraction. I'm no veteran or military expect, but there are clear issues. To say a .223 can't kill a person is ludicrous, and that is in the first 15 minutes. You would think Mark Walberg would know better, based on the movies he's done. Looking over the other issues, later in the series, the main character who owns a shop full of tools and guns, works on an expensive rifle with a crescent wrench. These are VERY simple details that can't be forgiven and tend to ruin the show. Furthermore, the whole series hinges on the assumption that the main character would figure out an error in the sniper position, abandon his wife, and arrive at just the right time to get framed. Overall, it's both entertaining and irritating.

An amazing show not 100% realistic but there is more realism in this than your average COD

He talks like he knows about guns and says in the opening set a 223 isn't for killing people. It was only the main service cartridge of the military for years. I couldn't watch it pass that.

Well the action stuff is not bad but the dialogue in places is terrible. Every cliche in the book. Now I am in the UK so some American dialogue really grates on the ears. The little girl with her constant momee, I love you momeee all with the most annoying voice ever. Mummy has the believable emotion of a mannequin Kissing is all done with horrendous kissing while sucking a boiled sweet sound. Many of obvious statements like 'I'm gonna get you outa here'....well what else are you going to do ? The whole show is watchable during lockdown but please please please improve the dialogue

Awful acting, I cringed through season 1. Ryan P. No wonder you've been in hiding. I remember you being better years ago but I guess I was a child. This was painful to watch. The best actor was the 4 year old.

The gun and rifle knowledge is low in this show. Claiming how a 223 can only kill a squirrel. The acting isn't bad but could use more emotion and storyline within the first episode was rushed. His wife automatically knew who the snipers name was.was and made

The acting starts out poor, but finds a better rhythm as things get going. Season one plot is decent, doesn't waste time with sub plots, but could use more tense, dramatic moments.

Great show. I'm watching the series now the second time which I only do for a show I really enjoyed. Especially great for those who enjoy shooting.