You might also like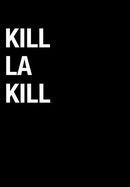 Rate And Review
News & Interviews for Shrill: Season 1
Audience Reviews for Shrill: Season 1
Love it. It was really funny

It was really funny, very different to what I was used to. Give it a try! You'll lol more than a few times!

I felt like this show missed the mark by portraying itself as a representation of Lindy West's Shrill. For anyone who has listened to West, she embraces the stereotype of "shrill": she is bold, outspoken, and unapologetic. That is simply not the energy that Bryant gives off, who comes across as much more mild and soft-spoken. I think the show should have just marketed itself as a young woman trying to make her way in Portland and figure out who she is and what she wants, in defiance of what the world puts on her. But it's not West's personality or energy – Bryant is simply not "shrill", for better or worse.

Just brilliant! I laughed and I cried.

This is fkn awful. I couldn't go past the first episode. The lead character is a mess.

I was pleasantly surprised by this show! I wasn't a big fan of Aidy Bryant (I find she isn't acting very well or especially funny in SNL), but this show showcases her comedic talent. It lets her be herself, and it works! The show is an eye opener with the social comments being made, seldom turning mean or pedantic. Every character has its cross to bear, it's own flaws, and is fleshed out well (for a comedy). It hits the comedy/drama balance well. I think this show bodes well for Aidy! (until I saw season 2...)

Couldn't even make it past episode 3. Picked a plus size main character then just created constant negative and degrading scenarios and interactions. Nothing positive within the first 2 and a half episodes.

I can never get the minutes it took to watch episode 1 back. Disgusting is too nice a word for it. From the gross boyfriend to the vile boss and the weird gleeful abortion. To see it's got three seasons ... words fail me !

had a few laugh out loud moments. loved watching a woman come into her own. love a good female friendship. was pleasantly surprised that the season only had six episodes. it left me wanting more which is a good thing. and it felt good to watch. empowering even. and very relatable. lost a half star just for the unrealistic way a complete wreck of a man can suddenly "just change" into someone she should waste her time dating. besides the fact that he will have sex with her...what is her interest in him? and let's address the white woman privilege of being able to stalk and harass her troll online in real life and then destroy his property without any sort of police intervention.

Simply put, I like following along with Annie (Aidy Bryant)'s story and all of the people in her life.