South Park: Season 18
(2014)
Where to watch
Buy from $1.99
Buy from $1.99
Subscription
Buy from $1.99
You might also like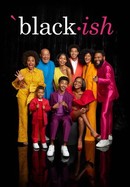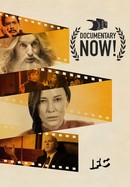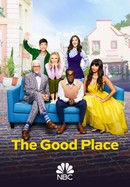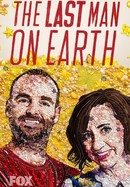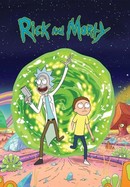 Rate And Review
South Park: Season 18 Photos
News & Interviews for South Park: Season 18
Audience Reviews for South Park: Season 18
We are back at peak South Park!

South Park is hilariously offensive and full of clever satire and social commentary

A really good season with episodes such as Go Fund Yourself, Gluten Free Ebola, The Cissy, Handicar, Freemium Isn't Free, and Grounded Vindaloop.

Funny great season just is

Season 18 of South Park is the worst one yet, It is so-so in terms of quality with some episodes being pretty good, but some unfortunately being quite bad. It is such a disappointment and a major step back for the show. "Go Fund Yourself" Is a good first episode I like how they made fun of the Washington Redskins. "Gluten Free Ebola" Is another good episode that is really relevant and at times very funny. "The Cissy" Is an at times really good episode with Wendy and Cartman being very entertaining but the whole Randy being Lorde subplot is just stupid maybe it's because I have zero interest in lorde and think she's unnecessary to even make fun of and South Park can do so much better than this but I never once smiled about any of the Lorde scenes as the development is unnecessary and too extended. "Handicar" Is just a disappointment to me Nathan and Mimsy's return was very welcome but sadly they weren't as entertaining this time around, I found the story to just be boring and unfunny, though I really liked the Wacky Races parody. "The Magic Bush" is a good parody of what men nowadays expect of women what their vaginas are concerned and I just found those moments where everyone ridiculed Craig's mom hilarious but the entire episode unfortunately never quite took off despite it being pretty funny at times. "Freemium Isn't Free" is wildly uneven, structurally odd and some parts are better than others, but it succeeds in parodying freemium games and how destructive they can be for your pocket, In fact, you can learn a lot from this episode as it is very informative, also Stan and Satan are really good in this. "Grounded Vindaloop" started off really well with a classic Cartman/Butters dynamic, but it quickly turned into an awfully convoluted, but unsophisticated storyline with quite frankly dull and weak humor. "Cock Magic" Is sadly the best this season has to offer the boys are really great in this but still, especially compared to South Park's standards this isn't great or anything. "#REHASH and #HappyHolograms" is just the worst two parter South Park have ever and probably will ever do, nobody is great here and the episodes feel rushed and stuffed with too many subplots and characters and sadly not a single character is entertaining or funny here. Overall, this Season has too many episodes that are not only mediocre, but frankly bad and the overall continuity format is done with rather bad results, Randy is just awful in this season having him be Lorde is just the dumbest and most unfunniest thing Parker and Stone have ever come up with. None of the episodes are great and most are mediocre, Season 18 is A really disappointing and Forgettable Season of South Park. Best Episode: "Cock Magic" Worst Episode: "#HappyHolograms"

Watching a squirrel die is more enjoyable than watching this crap (I am referring to this lame excuse for a tv show).

Season 18 boasts some great episodes of the series, however, there are a few duds here and there you have to stomach first. 3.5/5 stars

While some episodes are weaker then others, Season 18 of South Park hints at a new future for the show - one that may involve recurring storylines and actual character development, which is very exicting.

South Park attacked SJWs, it was amazing.