Steins;Gate: Season 1
(2011 - 2012)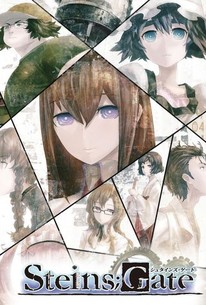 You might also like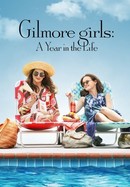 Gilmore Girls: A Year in the Life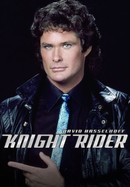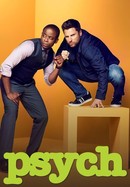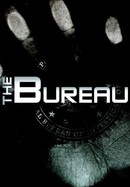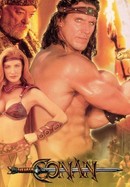 Rate And Review
Steins;Gate: Season 1 Photos
Audience Reviews for Steins;Gate: Season 1
An awesome serie of time travels. 10/10

I tried giving this show a chance both in Japanese and in English because I saw how beloved it is. Amateur-hour levels of horrendous dialogue and woeful exposition. A neat idea drives the plot (what if you could send texts back in time) but really needed people who knew what they were doing to pilot it home. Trash.

I enjoyd thes but season 2 is bettrer and yuo can wtach it on crunchroll todY it very gud

I absolutely love this anime it is so good and phycological the animation is quite unique and I would recommend to anyone.

Creo que tengo un nuevo anime favorito

The initial episodes that establish the premise and characters are plodding and may deter people from taking on the rest of the series, but what remains is made better by the relatively innocuous and lighthearted moments. However, I don't think the series is as much of an unquestioned masterpiece as others seem to; it is capable and empathetic, but includes some rough edges and unfulfilled character arcs that feel as if the series is unfinished. In many ways, the premise feels like a slightly more serious extension of Haruhi Suzumiya's 'Endless Eight' subplot, in which a main character is trapped in a repeated reality attempting to change its outcome, while comic relief and higher-reaching narrative combine for a distinct tone. There's plenty to love in Steins;Gate, particularly the characters, but dropping foreshadowing hints early on and referencing them later hardly makes the show perfect. (4/5)

Let me start by saying Steins;Gate is an absolute masterpiece, easily one of the best works of fiction I have ever seen, whilst many criticize and typically drop the first half of the series for being slow, I believe it was a fundamental foundation which allowed for the second half of the series to be as mindblowing and palpable as it was. Steins;Gate is a must see, truly beyond its time, even nine years and several rewatches later I still consider it to be a timeless masterpiece. It has one of the most bizarre and unique time travel plots I have ever seen which make it stand out among other time travel stories in such an oversaturated genre. Time travel stories are usually filled to the brim with plot holes and inconsistencies but Steins;Gate is different as it has barely any of either.

Beautiful - it took some time for me, but this is now one of my favorite shows of all time.

Very entertaining if you are into lewd jokes. The whole time travelling thing quickly turns into an illogical mess and the protagonist - Okabe - (due to mental exhaustion) also acts very irrational, which can make things frustrating sometimes. But Steins;Gate has very beautiful character development and some great plot twists.

A true masterpiece of its time and genre. Steins;Gate easily blends together the mind-bending concept of time travel, while maintaining an emotional connection of the viewers and the characters. You are bound to enjoy it, whether you are a newcomer to the anime life or a veteran.