Supernatural: Season 3
(2007 - 2008)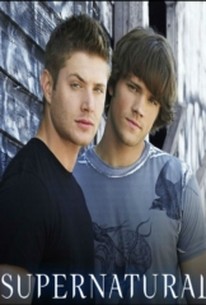 Rate And Review
Supernatural: Season 3 Photos
Tv Season Info
In its third season, Supernatural continues taking viewers on a terrifying journey into the world of the unexplained. Brothers Sam and Dean Winchester were raised to be soldiers.
News & Interviews for Supernatural: Season 3
Audience Reviews for Supernatural: Season 3
Katie Cassidy new mysterious character helps build the mythology and keeps the show fresh.

Absolute banger, watch this whole season and the upcoming.

Great character development and engrossing plot makes this season a must-watch.

I LOVE THESE GUYS. great content! seen it many times over!

This season kept me on the edge of my seat throughout. I felt like I was there with Sam and Dean throughout all of this season. Supernatural has done a phenomenal job at making us, the viewers, care about the outcomes to come for the brothers and how they handle them.

A fantastic show with dynamic plot lines with spins on well known urban legends and spooks... From the first season, the chemistry between the characters & actors has been refreshing and believable; this is truly one of those shows that has the fuel to last for years to come! Great work from the cast & crew!!!

Now we are starting to not just get a very good show. its now officially an amazing show. the character progression is amazing and the cliffhanger at the end is just hellish :D

SAD AND SURPRISING Season 3! Awesome Series! In my opinion ITS THE BEST TV SERIES EVER! It has EVERYTHING That I LOVE in a TV. show or movie! It has a beautiful epic story. AMAZING Characters, it even has Comedy that just adds to the fun. And its action and suspense is so cool! Its just awesome my whole family loves it and it makes me so excited for every episode its my favorite thing to watch on TV by far! Oh, man I wish it could last forever! Hope that "Wayward Sisters" spin-off lives up to this masterpiece! Thank You creators, writers and everyone involved in "SUPERNATURAL" you are awesome! CARRY ON! I will love this show forever and I re-watch every episode whenever I can! I LOVE Supernatural and the SPN Family you guys rock! I also collect the cool books and stuff because I'm a super nerd for it. : ) I wish I could Give it 100 STARS!! It should have earned a oscar or something for how well it was made! I RATE IT 100,000 stars and UP!

Awesome series,.. You are about to get hooked. :)......

Who doesn't Love Supernatural starring Jared Padalecki and Jensen Ackles I look forward to each and every season. I give it a *5* star Rating.