You might also like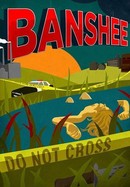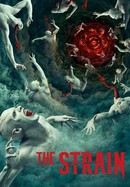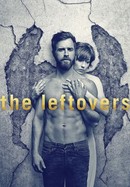 Rate And Review
News & Interviews for Taboo: Season 1
Audience Reviews for Taboo: Season 1
The dark and rugged theme of the show keeps you enticed. This show is a constant thriller that is building towards one particular event which blossoms at the end of the season. The character development of the protagonist must also be applauded, even though the protagonist is seemingly barbaric and does things which are inhuman, the storyline still gets you cheering for him. The show takes place in early 19th London when USA had recently gained independence from the British empire. The protagonist of the show James Delaney returns from Africa, events leading to his return have toughened our protagonist. His above average strategy makes him difficult of his opponents, the East India Company plans to exploit him but with the help of the Americans and some other townies James Delaney hopes to achieve an agenda of his own. History folks may object to the portrayal of King George (The Third) since cinema has traditionally depicted him as a 'mad king' but credible and unbiased analysis of the history would change ones opinion.

Good lord, this show goes places. While this was exactly my kind of show, its also not an easy show to recommend.

6.3/10 — "Okay"/"Watchable" -(Seen in JUN '21)

Incredible. If there is a better show on TV I haven't seen it. Along with the Hardy boys Written by TV wonder boy Steven Knight. Photography by Mark Patten. A cast money cannot by.

This show is fantastic. The real question is will they ever make a season 2?

This show has a high production value, good acting and writing, I was enjoying the first two episodes until it started to be boring, then the last episode comes and pops with everything if you understand me. In general it was a good season but I expected more!!!

What I like about this series is because it is dark and mysterious. It has a powerful script but what caught my attention was the role of Tom Hardy who played very well in the series and is spectacular

This show has a high production value, good acting and writing, etc, but...the themes are exceptionally problematic. It tries way too hard to normalize incest, which is disgusting. The main character is irredeemable, yet we're expected to root for him the whole time. Also, having characters lob the N-word at Tim Hardy over and over is just so bonkers, I can't believe this aired on TV.

I really liked this series, it had memorable characters and a plot which was interesting. If you like historical dramas this is a must watch.

What a waste of such beautiful aesthetic visuals. This is a mish mash of tired tropes.. white stoic tough guy who always gets what he wants.. indigenous peoples of North America and Africa are shown as savages but hey, at least they can add some exoticism to the white guy and give him special powers so he can wreak havoc while getting what he wants. Oh wait, he's actually half indigenous despite being played by Tom Hardy, lol. Unnecessary incest side story with an undeveloped weak female character who exists to have access to her body fought over by men.. a weak effeminate gay man/trans woman exploited by our tough guy too. I am willing to put up with all the usual unnecessary gore and weird sex scenes that seem to be the trend in historical-ish shows lately if the story and characters are actually interesting and engaging and there is at least a little bit of effort put towards setting a reasonably historically accurate scene.. but this fails in all those areas.. they didn't even develop the main character much, he was rather dull.