You might also like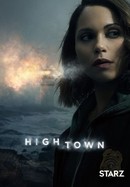 Rate And Review
News & Interviews for Tehran: Season 1
Audience Reviews for Tehran: Season 1
I watched the entire first season in less than 24 hours. So great!

Very interesting and innovative start but the revert into utter stereotypical plot and acting

Amazing! I won't write more not to spoiler anything, just tell you this. Great job!

Well Done Production and cast

I enjoyed the show, but it fell flat. From the beginning, it was hard to tell what the spy mission was exactly. And throughout the show, everything seemed to be dragged out way too long, which did make some episodes boring to watch. I was expecting a big finale that would wrap everything up, and the last episode did not fulfill that at all. It seemed very rushed at the end, and I was very confused at what happened with the jets after they figured out they were being tracked. The entire season led up to that very moment; which country will beat the other in their spy mission. And the episode seemed like it was cut short because I couldn't determine the outcome, which just made the whole season seem like a waste of time. Overall, this show did not keep my interest enough to be excited for a second season, if there is one or not.

Outstanding. Really draws you in from the first episode and just keeps getting better.

Overall I enjoyed it but the last episode was not a great ending to the season. Sort of fell flat for me. Almost as if they changed the writers for this last episode.

Love this show. The storyline is very believable. The acting is top notch. This show has a way of keeping the momentum going. And without unnecessary action for actions sake.

Praying that they do season 2.

Being a fan of TV shows like Fauda or Hatufim, I watched Tehran as soon as it became available. It started brilliantly, but after a few episodes, the main character turned out to be weak, taking a lot of wrong steps, always lost and acting more like a teen girl out of college than a Mossad agent. It's almost like putting Kristen Stewart/Bella to act like a spy. Even a second belt in Krav Maga has better fighting skills. The rest of the show is saved by the supporting characters who keep it going with some moral issues involved. So, I was satisfied with the series overall. They just need to sort the main character in a more realistic way.