The Capture: Season 1
(2019)
Where to watch
Buy
Free
Buy
Buy
You might also like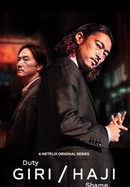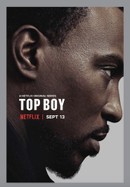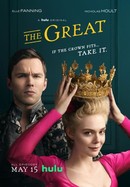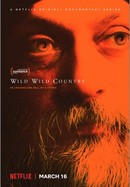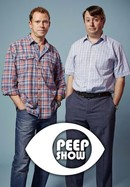 Rate And Review
The Capture: Season 1 Videos
The Capture: Season 1 Photos
News & Interviews for The Capture: Season 1
Audience Reviews for The Capture: Season 1
This is a fantastic show that proves once again that the Brits do this sort of thing better than anyone.

Weird but fast and contemporary

Why this turkey received so much favourable press coverage is the real mystery here. The lead actor is utterly unconvincing, and spends the entire series practising her pout and sashing about like a model in need of work; indeed apart from the 'toy soldier' himself (who is in a different league to the rest of the cast) the acting is consistently hammy and rushed. The plot is inane and insane - as if cobbled together by people with no real interest in the topic. It falls into the 'watchable rubbish' category very firmly - but that's a depressing place to spend time.

Not as good as the sum of its parts.

Absolutely gripping show. Moves at a great pace with great actors and a great story line. Twists and turns and super realistic to the current world.

The story is mind-blowing, especially with its twists & turns. I liked how they show the situation from different perspectives. I couldn't help doubting the negative and positive characters established so far once it enters the grey zone. That sort of execution proved to be quite effective for me. The performances are also impressive. All in all, it's a great watch and definitely binge-worthy in my opinion. * My rating is Season 1 specific.

Gripping indeed. Intense as hell. Entertaining like crazy.

Unexpected gem, absolutely brilliant!

This show is awful because of the last episode. It starts out fine - the middle reels back the past and shows us what "really" happened and the end is so utterly predictable. But what is really really sad is the hero (huh) is the dumbest box of rocks of a solider you can imagine. He didn't think to just I don't know imagine they might be filming him with his kid? Really? He says and shows us he trusts no one but we are suppose to believe he trusts them by the end? Shows like this are so infuriating because they only work if we believe EVERYONE and I mean EVERYONE in the film is an idiot. This show is insulting because it plays on people's fears and tries to act all high and mighty - this is not a thriller as it claims it is dramatic soap opera garbage. It is manipulative writing to make a tiny little comment (so vague you barely catch it) about corrupt Presidents with tiny brains. Keep me a break. Utter garage and I wasted 5 hours (yes I speed threw many scenes cause ah shucks I knew what they were aw predictably going to say. Bad writing! Don't waste your time.
See Details