The Following
(2013)
What to know
Critics Consensus
The Following is a grisly and violent thriller with some great twists and fine acting. Read critic reviews
Where to watch
Buy
Buy
Buy
You might also like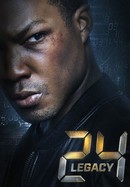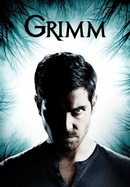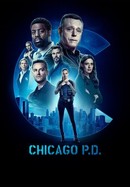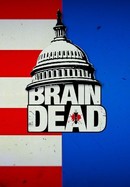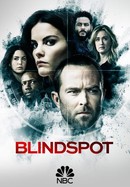 Rate And Review
The Following: Season 1 Photos
Audience Reviews for The Following: Season 1
With a good basic plot idea and solid enough acting performances for the main characters and some of the supporting roles, the Following is sadly shamed by some less convincing performances and silly dialogue, and a constant over animated style where the editing, hand held camera, close ups and dramatic music gets too intense. It works but then doesn't. This could be so much better with a little balanced 'less is more' philosophy. Still, it's quite entertaining.

Late to the party, although this wannabe pretentious mess of a tv show is hardly a party to behold. Not scary, and with an annoying story of serial killer fetishism that gets dumber and dumber for every episode. Edgar Allan Poe deserves better than this absolute tripe.

Not bad, some highly implausible plot lines. Find myself saying "as if you'd let that happen". "There is no way they would let him do that" etc.

I thought this show started fantastically. It had some of the classic cop show tropes of no backup ever but the suspense and left turns were there and the acting was great.

Well its definitely not great but its still watchable. It will keep you guessing and there will be surprises but it does fall into that very network tv predictability. Check it out if you have the time .

As good as Kevin Bacon is, James Purefoy is so much better. Purefoy's Joe Carroll is deliciously evil, particularly in the way he taunts Bacon's Ryan Hardy and the FBI on his tail. I love how he has seemingly thought of EVERYTHING and remain one step ahead of the feds at all times. Unfortunately, "The Following" suffered from a classic TV series problem: an interesting premise that could not be credibly sustained over three seasons. The new breed of villains we see in Season 2 and the weird alliance Hardy and Carroll form to save Claire (played unevenly by Natalie Zea) seem way too contrived. At its best, "The Following" is about a struggle between an evil mastermind and a flawed hero who is struggling to catch up to him...all the while fighting over a woman. Agent Mike Weston (Shawn Ashmore) is a reliable sidekick who has to save Hardy from himself and his own worst instincts. Ashmore displayed a lot of depth and complexity in this role and deserves a serious nod. At its worst, it's a series of absurd, eyeroll-inducing plot twists in a desperate attempt to keep the series going...all with villains less interesting than Joe Carroll.

Please bring this back :D!!

Oh my god, this is bad. I know I'm late to the party on this series but I had to write a review anyway. And I'm still watching it, for the same reason I watch pretty much any and all horror movies, knowing full well they're more likely to be awful than not. But this is just so bad. It's like a spoof of a serial killer/crime investigation show, complete with the whole "I read your file and I know you don't work well with others" troubled ex-cop routine (I seriously almost fell over when that line was delivered). This is pretty much made up of anything you've ever seen in any cop show, crime show, suspense show, conspiracy show, horror show, etc. memorable enough for a writer to copy and paste into another script, and I mean everything, and not really anything else. The writing and directing are so bad that even Kevin Bacon comes off as such a bad actor it's almost funny. Almost. It's a all just slightly too sad to be funny. Oh, and the Edgar Allen Poe stuff! It's like the story line from something a 14 year old Smiths fan would have written in the late 80's. It's just so silly. And I'm on episode 10 of season 1 and still no hint at the actual point of all of this. Like I get the guy is a serial killer. I get that he's obsessed with Poe. I get that he got his fan club organized enough from behind bars to kidnap his son and help him escape. But now what? What's the plan? They just live and hang out and pull weird stunts like killing a bunch of women with his ex-wifes name for pretty flimsy reasons? Is that really it? Two more seasons to go and I just hope to god they aren't STILL doing nothing but almost finding the killers son/almost finding the killer/trying to keep the ex-wife from being kidnapped for very much longer. Oh, and it isn't even scary, or creepy, or interesting. But I'm still watching it. It's perfect for playing in the background while I do something else.

I had high hopes for this show as I am a fan of Kevin Bacon and James Purefoy who both give great performances but like many shows today it seems that tight camera angles are taking the place of good writing. I can't count the number of times I said, "how could they not see that coming!" as I watched. And if you want to catch the criminals all you really have to do is send Kevin Bacon into any random building by himself and they will all be there (something the FBI would never do) Fifty freakin cops enter a building and Ryan Hardy will undoubtedly find the bad guy the minute he wanders off by himself. Its ok to pull that once or twice but every episode? I beg all writers to stop treating the audience as if we are all stupid and just take the time to write good television! The premise of the show is good but I truly hope that people in the real world aren't the mindless sheep that Joe Carrolls followers are and they never make another episode before I lose all interest in watching Kevin or James ever again.

I like Kevin Bacon, but this is not his best. I have only seen a few episodes and I'm bored already.
See Details