The Handmaid's Tale: Season 3
(2019)
Where to watch
Buy
Subscription
Buy
Buy
You might also like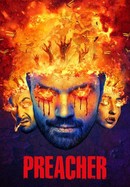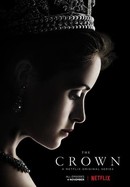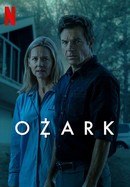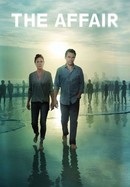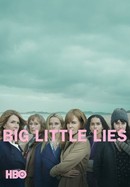 Rate And Review
The Handmaid's Tale: Season 3 Videos
The Handmaid's Tale: Season 3 Photos
News & Interviews for The Handmaid's Tale: Season 3
Audience Reviews for The Handmaid's Tale: Season 3
legit made an account on here to make this review. everyone said s3 would suck and THEY ARE WRONG! I promise. Yes ok a few plot holes. a few weird moments. but overall so glad i kept watching because (SPOILERS) you finally get some sense of justice here and there. this show stays with you long after you stop watching. totally worth sticking with it.

Season 3 was awful filler and very disappointing for such a strong show.

Season 3 was a step backwards for the show. Also seems that they are wanting to draw this out for more money so the show has gotten very slow.

A bit slower and more 'psychological' than the first two seasons. Still good, but just a step down.

I am almost at the end of season 3 and I think the show has too many plot holes and get a tad on the ridiculous, I always thought the absence of cameras in such an over paranoid world was convenient but the show being good we all let it pass but in season 3 it's so overstretched as to become a overall enjoyment spoiler. Not only that and again, up to now we tried, or I tried, to don't dwell to long on the little effort that was put in developing the story, many times the show uses old school and simplistically storytelling that nowdays are just not good enough. Example: when Serena and Fred visit Canada, the protests and protesters, what woukd be the chances of Luke being able to get almost face to face with Fred whilst Luke is holding a blown up picture of him Hanna and June? Moira too, what? Are they like..20 people at this protest? And how did June and her last commander, Howard I think, managed to get to the club and back when the show already introduced the concept that is really hard even for a Commander to smuggle a maid to the club, so hard in fact that June had to wera Serena cloak and pretended to be her? And June unbelievable luck of running into a Matha who June had previously helped and who now help June escaping the club? Or the bartender at the club who apparently just starts talking about smuggling children out to Gilead to someone who just shows up and to whom he never even saw or talked before, the chances that bartender had to be alive more than week, with that behaviour, are none. The third season is just full of this big plot cop-out moment

Some scenes take very long and it takes the speed out of the episode. Maybe it's for creating a dramatic effect, but for me it takes too long. However you keep being curious where the storyline is going and how the serie will end, so you keep on watching.

Interesting plot in a unique setting. The piece truly had a lot going for it. The plot armor for the main character unfortunately became too powerful as the story progressed.

Season 3 was slightly better than season 2, but only because of the last couple episodes. It was really aimless up to that point. Think this is the end for me watching Handmaid's Tale, based on the reviews for season 4 sounding like it's even worse. First season was really excellent, but then it was just so slow and drawn out. Not sure I've ever watched a show that just relies on existential angst to cover up the fact that nothing interesting is happening.

Awful plot, full of narrative cliches

I literally signed up to RT to warn fans of the first two seasons before they chuck this on - lower your expectations before watching season 3. Lower them wayyyy down. Our heroine becomes incredibly unlikeable in this season. From horrendous padding out of every episode with agonising drawn out shots of Moss being jittery as the punchline to almost every scene (it gets old very very quickly), a gratuitous amount of shots every single episode of her sneering at every single person she interacts with (allies and enemies alike) flagrantly denying her highest character motivation - survival to find and protect her children, and just a general 180 in terms of character believability. I tried so hard to suspend disbelief for the whole season, hoping that her erratic and just plain moronic actions throughout would amount to an intriguing payoff and perhaps some nuanced implication to explain her downright batshit about-face. But no such vindication occurs for our main character, instead leaving us all wondering what the hell the point of 95% of the season was for. There's plenty of talking down to the audience; characters will lazily compliment Offred on how awesome she is, just in case the audience wasn't sure, with Moss looking suitably pleased each time. As one character remarks towards the end of the season about Offred's ridiculous "conniving" throughout the whole painful viewing… "you're too conspicuous!" Echoing what every viewer is already thinking, as we wonder why she hasn't been strung up on the wall yet. Like many reviewers have already pointed out - the tension that season 1 and 2 built effectively around risk & consequence of action seems completely abandoned in season 3. Offred seems above the laws which previously imperilled her, as suddenly every guardian in Gilead is made oblivious to her actions, and every person who is able to call down punishments on her seems to let themselves just be spoken down to and ordered around by this suddenly omnipotent Handmaiden. (Who can also apparently now mind-control other handmaidens into homicidal tendencies?) Offred did partially continue her transformation back into June Osbourne early on, slowly reclaiming her sense of self and an inner strength that she deserved after all the horrendous things she'd been through - but the way Moss, the writers and direction suddenly skipped past her reclaiming her identity and just decided to create a completely unrecognisable leading character instead was just sad. Maybe they thought this new Offred would be a good vessel for showing some women's empowerment or something - a character with a bull-like, masculine toxicity who damages everyone around her and stops caring about the central premise of two seasons of her characters arc because, I dunno, maybe her mind has just snapped? 'We'll just put in plenty of shots of her looking like she wants to deck everyone so that people know she's super tough'. Or perhaps the writers thought they could waste a season on creating a semi-villain, purely to redeem her in the next. I think for a lot of fans we just didn't care what happened to her anymore. Believability is the crutch Handmaids Tale has leaned on heavily since the book, preying on that innate fear of such events coming to pass in the world we know. But when the crutch is burned, and that believability doesn't exist anymore, then the tale has to stand on its own two feet. I can only hope season 4 somehow redeems this show because it's too important a piece of work to just let whimper and die. On a good note. One of the brief respites of the season was a flashback of Aunt Lydia which had some nice moments - tense, illuminating, but also thanks to great work and subtlety by Ann Dowd you felt both drawn in and repulsed by the character. Aunt Lydia remains an intriguing character, and one of the stronger antagonists in the series. The Sarina & Fred arc spent sporadic moments of time building yet into something interesting with new power dynamics in Gilead but then was abruptly cut short - although there was at least some payoff in the last two episodes that piqued interest for the next season. And the wife of Commander Lawrence was a fun spanner in the works and tension lever with her unpredictable nature. Although the last scene with her in it literally had me shouting at the TV because of Offred's lack of action. Anyway. If you've read this far, please keep in mind everyone's different and you might spot things I missed or it might rub you just the right way, so you may find some enjoyment in it. If you do, praise be indeed.
See Details