The Other Two: Season 1
(2019)
You might also like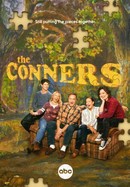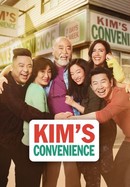 Rate And Review
The Other Two: Season 1 Videos
The Other Two: Season 1 Photos
News & Interviews for The Other Two: Season 1
Audience Reviews for The Other Two: Season 1
One of my absolute favorite series to date! Perfect plot lines, great cast. Molly Shannon at her best!

Really laughed so hard! Funny and enjoyable. If you need to escape for a while and escape give it a watch.

Absolutely loved it. Very seldom do things make me laugh out loud - this did. Praying for season 2.

A show that gets the human condition and the current state of pop culture a little too well- Astonishingly brilliant writing, a supremely talented cast, a message needed for the entire world in these tumultuous times: that we can dissect our innermost flaws while celebrating how they make us the wild, beautiful creatures that we are!

Now that Broady city has ended, Comedy Central has picked up another odd couple in NYC to follow around with a camera and I am all here for it! Love that Chase is a sweet kid, which subverted my expectations, and made the show that much more enjoyable to watch. The actors are all the perfect amount of ridiculousness and charming. I shed tears laughing at some soft spoken easily over looked lines. Can't wait for more!

Best new comedy show of the year.

it's great, it is really funny and i loved the storyline.

So boring.... I don't know any such 2 characters who are that infantile at that age.... seriously, I can't relate to noone on this show

Very funny and contemporary, The Other Two is another fine series about Millennial listlessness, generational gaps, and celebrity BS. Focusing on two hapless siblings who are now in the shadow of their overnight-sensation teenage brother, the show uses this optical to look at the frustrations many young people have with trying to find success in the entertainment industry. The writing is consistently strong, but The Other Two's strongest card comes in its casting, enlisting the aid of the ever-great Ken Marino as a sleazy agent, and Drew Taylor (a gay man himself) gives a non-stereotypical portrayal of homosexuality, and the episodes revolving around gay culture tend to be as spot-on that you'll find on a non-queer TV series. Ending on a promising note for potential next season, The Other Two should easily fill the void of a Broad-City-less Comedy Central.