The Ranch: Season 6
(2018)
Where to watch
Subscription
You might also like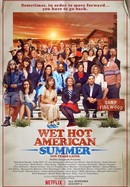 Wet Hot American Summer: Ten Years Later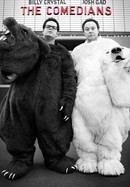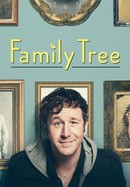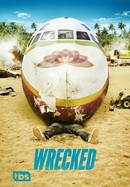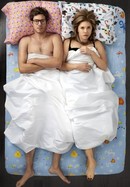 Rate And Review
The Ranch: Season 6 Photos
There are no critic reviews yet for The Ranch: Season 6. Keep checking Rotten Tomatoes for updates!
Audience Reviews for The Ranch: Season 6
The show definitely will never be the same without Rooster as a character

Still had quite a few funny moments but part 6 has turned pretty gloomy. Unlike past parts there are more sad, depressing, and awkward moments, and less happy, heart warming, learning a lesson moments. Overall I still thoroughly enjoy the series but part 6 is so far my least favorite.

Part 6 of The Ranch was the worst out of all of them. Not only did they fire arguably the best character on the show for reasons everyone knows, but what they did to the existing characters was just awful. *SPOILER WARNING* They turned Marry into a lying stealing drug addict, they turned Colt into an impulsive, argumentative, lying idiot, and Abby into a self centered, all high-and-mighty fool. Adding Dax Sheppard was a good attempt at adding the missing personality that Danny Masterson's character provided, but it fell short. By far the worst season (part) of one of my (former) favorite shows. Very disappointed.

My husband and I have always been very entertained by the storyline and cast of "The Ranch". Of course, just like every part of each season we cannot wait until the next round. Part 6, just released, still held my attention, but it did not carry the same type of ambiance in comedy as it did before. Losing the the character of Rooster, in our opinion, really caused a deep feeling of the loss of a storyline that was unfinished. Adding the character Luke Matthews was a very good decision, and being huge Dax Shephers fans we couldn't exactly see his addition being a negative. However, it still doesn't bring the Bennert family that we have all come to love back together. While I applaud Netflix in their stern stance against sexual misconduct and/or abuse, I do not feel their decision was just I. This particular case. Had their been a guilty plea or conviction, the decision would unarguably be on target. But Mr. Matheson was not only not even brought to trial, there were no findings within the claims to consider him accountable for any claims that were brought to surface. His life and livelihood should not have taken such a hit because of claims that amounted to nothing more than words somebody else spoke. An investigation was said to have been done and the conclusion being that they were accusations of no merit. Which translates to Nerflix firing an individual due to claims others made there were proven untrue. I do hope Netflix reevaluates their decision and allow themselves to consider that they may have let go of a talent that was pivotal to their story and the possibility of the decision being based off something entirely out of Mr. Matheson's control. On the off chance lies were reported, that would mean Netflix fires working individuals based off the actions of others; Under no circumstances is that right, just, or proper reasoning. Fire somebody because THEY did something PROVEN ERONG. Not just off the words of a stranger without proof. I do not know that I look forward to another Part of the show. It did not carry the same feel or entertainment as seasons past.