Where to watch
Buy
Subscription
Buy
Buy
You might also like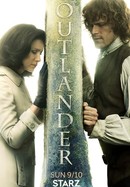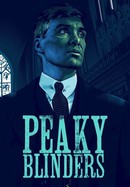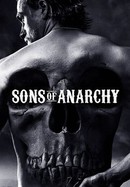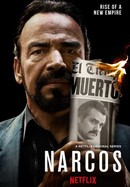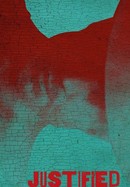 Rate And Review
The Sinner: Season 1 Photos
News & Interviews for The Sinner
Audience Reviews for The Sinner: Season 1
This is truly one of the best shows I have ever seen. Through season 1, you early-on have the perspective that all people projected in the situation are evil, or stupid. And at the end, you realize that most humans are good, but are surviving life as it happens, as difficult as it can be, and are forgiving and compassionate. We do the best we can. I love the subliminal messages .... crosses on a necklace flashing in the light at times of faith-altering experiences; the words to songs in the background; the complexity of simply slicing a pear. I watched the first season alone and when it was finished, watched it again with my husband because I was so impressed and wanted him to see it. The second time I realized more how incrediby complicated the story was; all of the foreshadowing; the complexity of decision-making, regrets, confusion, and intelligence of the characters' minds...people just trying to do their best despite their life situations. I just started watching season 2. It always seems so simple at the beginning of each story but becomes so wonderfully complicated! The acting is truly amazing. Thank you for all of the work, talent, and compassion for humanity that went into creating and making this unique experience!

This is by far one of the best shows I've seen in a decades. Superb acting by Bill Pullman and others. His character is amazing throughout every season. At least to me. Really keeps you on your toes , even if you try to be a sleuth and figure out what's happening as you watch. Highly recommend.

Brilliant, chilling, with phenomenal performances from the leads, a must watch.

I'm always surprised when a show on Netflix turn out to actually be good. Season 1 is great. I haven't seen Jessica Biel since watching her on Seventh Heaven. She is very talented and her performance is intense. More than anything, this is just some very clever writing and storytelling. It's so hard to stop watching once you start piecing together the little clues. The detective is also great. Idk his name. This is definitely on my short list of Netflix shows to watch for sure.

Oh no! Two lumps of clunking woke rubbish in the first five minutes. No thanks. Hey Netflix - go woke, go broke!

Excellent season full of suspense that keeps you on the edge of your seat. Jessica Biel is captivating as always. Pullman does a great job.

Season three is pretty bad. The first and fourth are awesome! The second is good! But overall, it's a very, very well produced series! It's the best police investigation series I've ever watched! Each episode holds you and makes you marathon the series. Many mysteries, many puzzles and little by little the pieces are put together. The series leaves no loose ends! Everything is very well explained down to the smallest detail! Harry Ambrose is a monster! Each character has their personality very well explored. Scary aspects of being human. Psychological characteristics that do not escape reality. Points such as religion, sexuality, drugs, rituals addressed with surprising quality. This series as a whole surprised me. The first and fourth seasons are breathtaking. Very proud and happy that such a masterpiece exists! Perfect 👏👏👏

For a crime show, the mystery was well done. Detective wasn't a likeable guy but he was a sympathetic character - doing the right thing. Really good show.

This kind of dislike for all characters in these types of continuing series, started with Breaking Bad. Why would anyone stay with a story where you don't care about the characters. Can any of these stories be about normal caring, empathic, even heroic people. This garbage has no redeeming characters or an interesting story. It got to a point where you don't care if everybody dies, because the characters don't care either. Please do not waste your time.
See Details