The Sinner: Season 1
(2017)
You might also like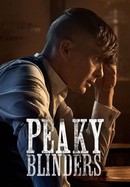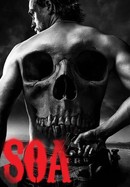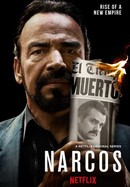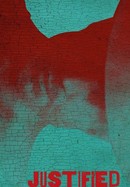 Rate And Review
The Sinner: Season 1 Photos
News & Interviews for The Sinner: Season 1
Audience Reviews for The Sinner: Season 1
The plot and story line are great. I'm not sure why the popular opinion is that the acting is great...that was the biggest reason this doesn't get 5 stars from me. Especially jessica biel in the first season. Lol

Amazing first season! The acting is very good, the writing refreshing and keeps you wondering and wanting to find out what is going on. You can actually just watch this one and skip 2nd or 3rd. (Not sure there's a 4th coming)

The plot was interesting, and Bill Pullman & Jennifer Beal were excellent. You will not find out what really happened until the end. Poor Frankie died for nothing!

Jessica Biel is very good but ultimately the story is filled with holes and red herrings that are non sensical. By the end of all the gratuitous sex and violence, the horror of ugly twisted memories, we discover that the truth is all rather banal by comparison. All that horror never actually happened. By episode 8, the murder committed makes even less sense than it did in episode 4. You can't help but look back and feel like the writer was just some Mean Girl telling salacious ugly stories to fuck with you before adding Just kidding! Slick stupid writing spoken by talented actors. What a waste.

Season 1 kinda gets a little slow a few episodes before the finale but a must watch if u like tension filled shows

This show is definitely more than your average crime TV show. Haven't we seen enough of those already? (Apparently not). No, this the main story vehicle of this show is the mystery, and your eagerness to find out, not WHAT happened, but WHY it happened. Maybe that is a bit novel and fresh, maybe its not, likely its incremental, but anyhow they pull it of perfectly. Bill Pullman carries the show, as always a somewhat awkward yet sensitive, brilliant, (you name it) cop, and he really do it perfectly. They do manage to pull of a feat, using all your stock household ingredients, while still making feel a bit new and different. And tasty,

A potentially great mystery plot with decent acting ruined by unimaginative storylines, orgies, incest, gratuitous sex, lack of character building and white privilege on display. Only in America are we supposed to spend 8 -90+ minute episodes trying to figure out why a white woman who stabbed a man in broad daylight in front of her 3 year-old son and 40+ witnesses didn't do it and deserves to not go to jail for mother. What are other racial/gender group would get a chance like that? What makes this Season so unlikable is that there is absolutely no one to root for. Everyone is 100% depraved, and there is a wrong focus on each story. For example, with detective Ambrose - a major line throughout the show is that his marriage is falling apart. Instead of showing the back-story of that so we can have some empathy for the guy - The Sinner chooses to display the sadomaschistic sex scenes with the local prostitute or shown multiples times throughout the episodes instead. So no wonder his marriage is falling apart, he's cheating the entire time. Jessica Biel (who does a decent job acting) doesn't have a likeable character either because everytime we start to like her or what to identify with her - she also does something disgusting. For example, kissing, fingering, and committing incest with her younger sister (who is dying with cancer) and later on having an orgy with her. I could go on and on - this isn't good writing - it's just sick.

This series is a worthy watch. I like the overall look and direction, and the mystery is done fairly well. I struggle to believe that the main character took so long to remember what happened though, and I also struggled to have any sympathy for her because her choices are disappointing. But the realism of the acting and violence is really well done.

Like many I am a big fan of crime/police/detective genres. I just finished watching all 3 seasons. Bill Pullman's acting is nothing short of phenomenal. Photography is superb. Could use serious editing but this may correlate to the suspense killing me so I FF'd through boring parts, e.g. IMO it's perfectly fine, in Season 1, to skip every scene with Detective Ambrose's wife, pure useless and unadulterated filler, but that's just my take. The plot/story line, esp. in Season 1, may be the best ever on a TV crime show. If you are not outright crying in the 2nd to last scene I'll be a little surprised. Jessica Biel is adequate, not great; she rises to the occasion in some scenes but not many. Fantastic support acting overall. Again, the plot and ensuing suspense makes it impossible to not see this through to the end. Ambrose's character and his history makes him, IMO, the most beloved detective character in any film/video drama. Not much humor but it's one of those rare shows where this does hinder enjoyment at all. 5 solid stars. You have to watch this show. If you start with the 2nd Season, the first 10 minutes may seem boring; at least see it through to the scene where the 2 "parents" die, then the "game" is on and you'll love it. A perfect example of this series' excellence is this: in the 2nd season the actor playing the Police Chief usually plays the "bad guy;" you're sure his character is a good guy, but then suddenly something turns, he seems like his typical bad guy character, but then another big change and just puzzled till the end. Same with another prime character in Season 2, the woman who mothered the killer child. You're sure she's pure evil, then not sure, then sure, then you have no idea and won't until the very end. Few characters are all bad or good, just like in real life. One of a few factual "errors:" in Season 1 the mother is supposed to be a Catholic, but her wall has a crucifix hanging next to a cross; the latter is exclusive to so-called Protestants and would never hang in a Catholic home. Further, Catholics go to their Priest for absolution and forgiveness; they don't typically self-punish or punish others. There are exceptions, though they are failures; only a pathologically masochistic Catholic mother would punish her family like the mother in Season 1.

Only one season in, getting ready to watch Season 2. Very, very positive. I suppose we'll never know 100% what some of the characters' motivations are, but glad the plot doesn't resolve itself with nonsense and that the story provides something optimistic to finish with. Jessica Biel is amazing. Jacob Pitts gets Hon. Mention.