The Sinner: Season 3
(2020)
Where to watch
Buy from $1.99
Subscription
Buy from $1.99
Buy from $1.99
You might also like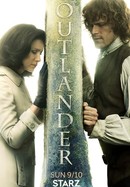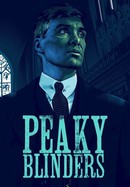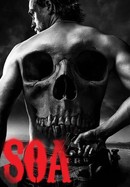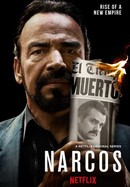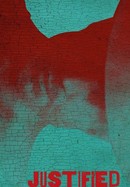 Rate And Review
The Sinner: Season 3 Videos
The Sinner: Season 3 Photos
News & Interviews for The Sinner: Season 3
Audience Reviews for The Sinner: Season 3
No idea why this is rated so low, it's excellent.

Season 3 starts off strong but each episode progressively gets worse. It becomes extremely irritating on episode 6, and unbearable to watch episodes 7 and 8. IF you make it to episode 5, you can stop there. Watched it in its entirety to get the shows full content before commentating on it. The beauty of this show is the seasons are disjointed story with no meaningful continuity between seasons so season 1 and two are still viable options to watch.

I noticed the people who do not like the show either can not spell or say words like "cockamamie". I "reality" did like it!!!! (If you read the audience reviews you will get it)

I accidentally started watching the show with season 3, so I have no background from seasons 1 & 2. My feelings are mixed. I found it addictive and compelling; I couldn't stop watching. It was well acted all around. Some of the plot was far- fetched but I gave it a pass for the sake of the story. But, by the end. I was repulsed by its moral message, or lack thereof. Jamie's sin was the sin of privilege compounded by cowardice. A rich boy who's take-away from college philosophy courses is that there is no God and morality is for suckers. He uses this as rationale to make his life more exciting by killing people. And then, when he is shot, he cries out "Oh God, Oh God, I don't want to die". Well, what about the other people who you killed, without remorse or sense of guilt? How about the ten-year old child you threatened to kill just moments before? And then, at the end, detective Harry Ambrose cries for Jamie? The story makes no moral sense. Underneath it all, I felt the sympathy and tears for Jamie, a reptilian coward, was because he was striking, so handsome. A focus on looks as well as privilege. If he had been an ordinary or plain looking man, or a less elite man, or a black or brown man, would they have told this story the same sympathy?

Worse than season 2 a lot of it makes no sense. Is he being haunted? What did they do at college? Why are they obsessed with each other? Why does harry get obsessed with Jamie? Follows him around on a hunch that he will commit a crime and when he does confess he does nothing even though he was asked by his chief to stop he continues to investigate him haha so dumb. Feels like it was written by a high school dropout

Eh... kinda lost my interest....

Great season. Absolutely do not understand the low audience score. Matt Bomer is playing the role of his life. Charachters and motivation of all actors are so vivid and clear to me. Love it !

I could get the psychological aspect of the story but seriously, episode 6? Where Ambrose gets into the grave? Come off it. What cop, no matter how deranged, goes that far. Ridiculous. And episode 7 where Ambrose "opens up". Again, Ridiculous. Come back to edit this now that we've watched it all. The actual ending with the death of Jamie and the final scene with the artist was actually very well done and quite thought provoking.

Reality didn't like it. Quit watching it halfway the season and Skipped to s4.

La formula ya se siente demasiado repetitiva, personajes trastornados, un caso turbio, una vez más, ya aburre. El personaje del Detective Ambrose esta desgastado como la serie misma, en este caso el perturbado Jamie Burns no genera ni la más mínima simpatía como para conectar con él y el caso en si no es tan interesante ni turbio ya que se tuvieron que generar otras subtramas innecesarias para completar el tiempo del metraje.