The Society: Season 1
(2019)
You might also like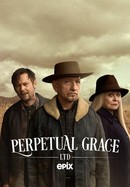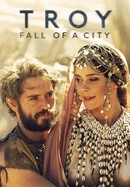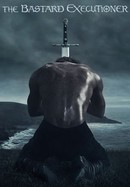 Rate And Review
The Society: Season 1 Videos
The Society: Season 1 Photos
News & Interviews for The Society: Season 1
Audience Reviews for The Society: Season 1
A magnificent tale about the inner workings of society and growing up, The Society is one of those rare phenomenal shows that gets you craving for more. What it lacks in flashy visuals and mediocre acting from some, it makes up in beautiful storytelling and realistic, superb chemistry. All you can do is marvel at the heart touching scenarios that play out, whether it's drama between family members or horrific actions done by people out of desperation, it's all flawless and perfect. I still can't decide what my favorite aspect was; The realism behind the actions of characters and how others respond to those actions, how it explores a plethora of deep and existential themes in an incredible and thought-provoking way, the truly sensational acting performances delivered by Allie (Kathryn Newton) and Harry (Alex Fitzalan) or how it makes you think about what you would do in such a scenario. It's truly wonderful to see how the brilliant minds behind The Society could turn such a simple premise into an exemplary and high-minded show like this. It's truly tragic that it was cancelled before it could ever take off.

i really am enjoying this show, but i am hoping that they are able to do a season 2 for sure some day!

I will never stop being angry this show got cancelled. This will forever be one of my favorites and I will always go back and rewatch it wondering what would have happened if we weren't so brutally robbed by the industry. This show is amazing and has wonderful representation of various different communities and has abuse awareness as well as teen pregnancy. this is the show everyone should watch.

This show is absolutely amazing. The script, the plot, the acting, and the directing are all phenomenal. Netflix, please bring back The Society.

Well written, well directed and good acting.

One of the best series and it needs a season 2

Needs a season 2 #savethesociety

Such an interesting plot with twists and turns you never would think of. The show is super realistic which makes it fun and creepy to see the truth unfold and get deeper into the mystery. Extremely upset that there won't be another season, has so much potential!

A teenage jock drama with an armageddon survival premise. The storyline is not realistic: 1 girl and 4 jocks basically control the other 200 students which is not believable, guns were so easily confiscated from everyone, and they have endless electricity. It's just all so unbelievable. The ending is lazy and terrible, it just simply leaves everything up in the air and doesn't provide any answers.

THERE HAS TO BE ANOTHER SEASON!!!!!!!! This series is so good!!!!!! So much left unseen! A lot like the walking dead. The mystery!! I read something about Covid being the reason there's not another season...but once the vaccines get out..there HAS To be another season!!!!!!!!!!!!!