The Terror: Season 1
(2018)
Where to watch
Buy from $1.99
Subscription
Buy from $1.99
Buy from $1.99
You might also like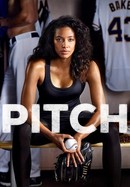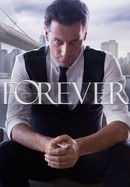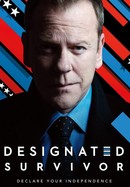 Rate And Review
The Terror: Season 1 Videos
The Terror: Season 1 Photos
News & Interviews for The Terror: Season 1
Audience Reviews for The Terror: Season 1
If you read my previous reviews, you should know by now I love period pieces. This one is set in 1858 I believe and is about two ships full of English sailors who are trying to find the route to China through Canada but get land locked in ice over winter...which is not that bad but then a creature starts stalking and killing them. BOOM the other shoe drops... There is an atmosphere of growing horror that slowly permanence the show. As they slowly die off you start to guess who is the next one to go...it is a slow burn at first but picks up in the latter episodes. Although there is no token bl*ck guy that dies first, they did throw in an Eskimo to replace the token bl*ck guy. The medical practices of the olden days is very primitive, I would hate to be the one under the knife in the show. Not surprising since they used to drill holes in peoples heads to let the evil spirits out in mentally ill patients.

This is a review for season 1 only. What is cold? What is real cold, the kind that peels skin off, chills to the bone, snaps fingers. That is what the men of these doomed expeditions endured for years trapped in an icy prison, the victims of ill fate, ignorance and arrogance. This gripping one season tale is a study in the deadly consequences of bad leadership, of allowing hubris to decide the fates of many for the placation of one. Redemption cannot be earned over the graves of others, it must not do harm. There is also a lesson here for the incalculable damage that a single smiling snake can do in an otherwise safe company - such evil should be rooted out before it can destroy an enterprise. Jared Harris is one of my all time favorite actors, always grounded in pragmatism and empathy, always fearless in truth and candor, always concerned for those in his charge. His role as Captain Francis Crozier absolutely blinds in brilliance and compassion - bravo. We hear of great adventures in past glory days, when people put everything at risk to achieve the impossible. This grinding season takes us into a lost world where myth and nature are one. The inuktitut peoples who inhabit this harsh world, and their powerful connection with nature and spirits, is truly a culture to marvel upon. Of course the terrifying prospect of the stalking giant bear like Tuunbaq adds to this mystery. Erebus and Terror were real, their wrecks were only just found a few years ago - that renders this tale all the more chilling and compelling. This is a very hard series to watch, especially in the horrors revealed like cannibalism, but it is necessary viewing to understand what men go through when civilization collapses during an impossible odyssey.

Great series all around. The only real downside was the creature looked terrible.

It's creepy, artful, lingering stuff. If you like Horror and Historical Drama, this is the best combination of the two I've ever seen. The actors are excellent, the plot takes unexpected turns, and the ending is both bleak and simultaneously somewhat uplifting. Reading the book now.

I have always been enthralled by the true story of the Franklin Expedition and this show did not disappoint, no matter how supernatural it was.

Just finished season 1 and loved this season. Very well acted with great character development.

A série cria um clima sufocante que para mim só pode ser definido como medo. Medo de ficar perdido em um lugar onde o frio, a fome ou a sede pode me matar lentamente. Pior que qualquer monstro, esse é o verdadeiro medo.

I've read the book and I just can't see Franklin as Ciaran Hinds. I admit when I saw the posters I thought Ciaran was Crozier. Reading the description now, I realise it is only a vague facsimile of the book. A shame, it would have been much more satisfying to see the book (and all its historical research) brought to life. Sorry, Dan Simmons.

This was remarkable show. Truly something, and well worth the watch if you're still asking yourself whether to go in for it. The horror is masterfully done - no cheap tricks here, from the very offset there is a nauseating sense of trepidation. I didn't even know about the Franklin expedition and the real life mystery surrounding it but still I had a knot in my stomach thinking that at every episode it could get worse. I think what really adds to it is the characters and the level of depth we see in their emotions. The actors did a superb job and they should have got more props.

i watched this years ago but it deserves to still be on the list of top TV shows, and i always get the creeps when i see the name...chills and all. The Terror still terrifies me! Absolutely amazing show. The atmospheric claustrophobic fear of being lost in such an expansive landscape...so vast..yet no damn where to go. The lengths the men would go to survive...heck, the creature wasn't the scariest part of the show. It's the descent to madness. Chilling.