The Twilight Zone: Season 2
(2020)
Where to watch
Buy from $1.99
Buy from $1.99
Subscription
You might also like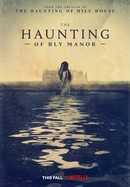 The Haunting of Bly Manor
Rate And Review
The Twilight Zone: Season 2 Videos
The Twilight Zone: Season 2 Photos
News & Interviews for The Twilight Zone: Season 2
Audience Reviews for The Twilight Zone: Season 2
Ages 14 and older!!!!!!!!!!!!!!! Featuring the greatest final 10 episodes ever!!!!!!!!!!!!!!!!!!!!!!!!!!!!!!!!!!!!!!!!!!!!!!!!!!!!!!!!!!!!!!!!!!!!!!!!!!!!!!!!!!!!!!!!!!!!!!!!!!!!!!!!!!!!!!!!!!!!!!!!!!!!!!!!!!!!!!!!!!!!!!!!!!!!!

Season 2!!! Phenomenal! Once again with the incarnation of the classic anthology series featuring various tales of science fiction, mystery, and horror, now adapted to modern times and narrated by horror genius Jordan Peele. This season also includes episodes with bizarre incidents, supernatural occurrences, alien invasions, psychic abilities, killer octopuses, magic town models, time-loops, all ending with unexpected and surprising twists that will leave the viewer speechless. They are not as good as the first season's, but they are acceptable. Meet in the Middle - 8/10 Downtime - 7/10 The Who of You - 8/10 Ovation - 6/10 Among the Untrodden - 9/10 8 - 8/10 A Human Face - 8/10 A Small Town - 8/10 Try, Try - 7/10 You Might Also Like - 5/10

Season 1 of this new Twilight Zone got good reviews, but television reviews are very misleading, as critics only get to watch 2–4 of the first episodes of a season to judge, unless it's on Netflix and they can binge watch the whole season in a weekend. That means that plenty of series can get by on good reviews/word of mouth early on by starting strong and then getting terrible at the end. That's kind of what happened, though it's not quite that simple. The first few episodes were deceptively adequate, the first one being a morality tale starring Kumail Nanjiani involving the stand-up comedy world and a Shining-esque ending. The second is the aforementioned decent but not exactly necessary remake of Nightmare at 20,000 Feet starring Adam Scott and with no gremlin. The third kind of establishes what the show is going to be, an eerie time travel episode involving a black motorist dealing with a racist cop. This is where the problems start and the main source of contention among some people. They range from decent to terrible attempts at political and social commentary, with cringy results and heavy-handed social commentary placating to divisive ideas like that all men are naturally violent and immigration enforcement is evil. The series unfortunately crosses the line from thought-provoking, nuanced explorations of humanity to blunt, eye-rolling messages like these without much intelligence behind it despite the presence of talented actors. They should have gotten writers with more science fiction backgrounds in my opinion. Now it looked grim for a while there, but that's not the be all end of all of this show. To wrap up season 1, the final two episodes are easily the best of the season and finally let up with the aforementioned crap that no one liked to embrace what new Twilight Zone should be. The Blue Scorpion is a rock-solid episode starring Chris O'Dowd coming across a cursed gun with a mind of its own. The season finale, Blurryman, is a straightforward but meta nightmarish kind of story starring the always dependable Zazie Beetz as a conflicted writer for the show with Jordan Peele. She is stalked by a seemingly malevolent shadow presence with a blurry form, eventually revealing himself to be a pretty decently rendered CGI Rod Serling! He basically acts as a spirit guide and encourages her to believe in her voice as a writer, embrace the unknown, and proceeds to lead her literally into the twilight zone itself for a surreal and warm ending. A very nice conclusion to a rocky season, and a respectful tribute to the original Twilight Zone. Maybe this revival has got some legs after all! And season 2 proves that it does. All three opening episodes are very good, embodying what new Twilight Zone should be. The remainder of the season is up and down in quality, but the on-the-nose political commentary is pretty much gone and the quality is more consistent from what I've seen. It seems like the show tried to course correct after season 1 and improved, though it still isn't really comparable to the brilliance of the original. It's too bad that there won't be a season 3, because season 2 started so strong and they seemed to be getting on the right track. All in all, this new Twilight Zone series is bumpy and very inconsistent, but there are surely some diamonds in the rough, and does come into its own by the end of season 1 and for a good amount of season 2.

Was hoping that the series would be good, but after two seasons, I'm not surprised that it was cancelled.

Like the first season it has some great episodes and few of them unwatchable, but at the end of the day, if you need a refreshing, odd and different tv show to compensate so much repetitive garbage there is on tv nowadays, give it a good try.

While the quality of episode to episode isn't always on the same frequency again this final season when it shines its full of creative imagination and stylish direction

I liked this season way better than the first one. I enjoyed it tremendously, and getting through the season went very fast.

Most were good, a few now so much.

Phenomenal season, well worth watching.

What a shame. The first season was excellent. It did justice to the classic Twilight Zone series while taking the formula in bold new directions. Unfortunately, the second season is full of stilted dialogue, characters acting in bizarre ways to match the planned plotting, and frequent giving speeches explaining the entire plots of episodes (poor Joel McHale deserves better). One or two solid episodes were solid, but the rest belong in an introductory screenwriting class.