You might also like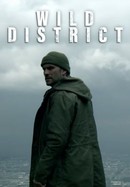 Rate And Review
News & Interviews for The Vow: Season 1
Audience Reviews for The Vow: Season 1
Lacks detail (financials, how particpants made money, what crimes Raniere was charged with, why the NY AG decided to go after him, why he was charged but other cults have not been) Too much reality TV spin, could have told story in 4 episodes not 8.

Seduced was a much more ethical recounting of what happened in NXIVM and who Raniere really is. The Vow tries hard to paint a picture of Vicente not knowing how bad Raniere really was because all the really bad stuff happened in DOS, which was super secret. But Seduced shows tons of footage that Vicente would have been aware of: Raniere talking about r*ping babies, saying some children like having sexual relations with adults or their parents, that r*pe doesn't exist, that claiming someone abused you is itself abuse, and on and on. The Vow left all this out because it would have been really hard for them to come out looking clean, had they portrayed a more honest version of Raniere, and that's super unethical.

Well made HBO doco. More sheeple mentality with a desperate need to be a part of something that hands out all the answers of the universe. The sash system is pathetic and reflects everything they're trying to get away from. The leader wears a white one so new comers feel they're on the same level, then they see the perks and respect higher colors conjure, then it turns into some pathetic addiction to get their stripes like some video game, distracting them from what's actually unraveling. Make no mistake, like all these delusional groups, it's a pyramid scheme. I feel bad saying this, but I love when hugely successful people throw everything away for these cults then eventually realize what they've done and the lives they've helped ruined. And branded, just like cattle that ends up on my plate. A backward step for woman power, KR is such a douche. Those involved please don't take what I wrote personally, I think a lot of human behavior is ridiculous.

I've seen lots of documentaries and videos about cults. This is the only one you need to watch. This documentary series digs as deep as possible into this subject

Way too long for the information offered. Critical characters not developed and felt like it was produced/written by the 5 main characters who were merely trying to mitigate their culpability. I watched all nine episodes as they rehashed the same story and blame game. Pass on this mia culpa.

A chilling look at well intended people attempting to better themselves by following a devil disguised as a wise man. It is a cautionary tale.

The story of this MLM cult is nutty - BUT I am shocked at how gullible the recruits (the focus of the series) actually were. I understand wanting to do better and be loved and understood, etc (we all do), but this is beyond the pale. I think that the point of the series itself is to shock and disturb as a cautionary tale... and while definitely disturbing at times, do we really need the other 95% of the show to be the self-centered subjects themselves sitting around talking about "Like OMG how crazy is this? We're like Woodward and Bernstein. LOL!" It felt crass to spend so much time on things that are completely irrelevant (if I see that shot of Mark on the mountain one more time I think I am going to throw something at the tv). Didn't they themselves recruit for this guy for a decade or so? The pace of the series itself (as others have said) is UNBEARABLE. If you don't believe me, just understand that I'm a guy that enjoys watching Bondarchuk's entire War and Peace in one go. The Vow is so slow and meandering that I bet you could skip about 80% of the whole thing (it really could be distilled down to 2 or 3 episodes). The cult leaders themselves are awful people (especially Mr. Guru and Ms. Brainwasher) - but I feel like when the series shifts to Mark and Sarah we are treated to their entire life story again and again and again as they search for meaning. The whole thing just feel empty, cliched and s-t-r-e-t-c-h-e-d to fill runtime.

The VOW docuseries isn't really about exposing a criminal organization, uncovering shady business practices or about sex abuse and human trafficking. It's more about providing a vehicle for former members to self-preserve. It is interesting and is definitely watch worthy but do not expect to walk away with more than a surface understanding of what occurred. As long as you understand that this film is not really educational and is much more of a Dear Diary and a means to protect themselves than an actual exposé, than by all means go for it. It's entertaining at the very least! With that said, I believe this story deserves another look with a more critical eye to see what we can learn from this situation.

Very well documented and eye-opening.

HBO's "The Vow" manages to be what is best described as a soft ball documentary. Rather than truly delving into the ongoings of NXIVM and DOS, we get an overblown documentary that seems to avoid going into to some of the more interesting facts or even delving deeper into Mark Vicente's role. It seems to do it's best to avoid presenting NXIVM as the villain from the onset. Compared to Starz's "Seduced", this documentary series just isn't worth the watch and was overly drawn out.