Where to watch
Buy
Buy
Subscription
Buy
You might also like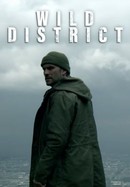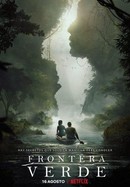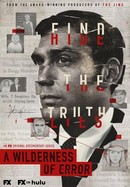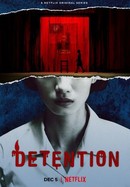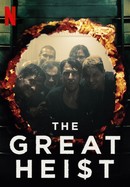 Rate And Review
Audience Reviews for The Vow: Season 1
I think people misunderstand this series. If you want the sensational aspect of the case and the facts then watch Seduced: Inside the NXIVM Cult. If you want to understand why anyone would fall for a cult leader and how someone can get so much control over people then this is as good as it gets. I prefer the latter but then again as a theologian, I'm interested in this question. The Vow does not spoon-feed you. It does not tell you how to feel about any of this. You get different perspectives, even very positive information about NXIVM. It looks like this irritated many people but I think it was very important. How are we going to understand why people fell for this if we don't show the good also? It's not like people join a cult because they believe it is evil.

Riveting documentary series. One of the best I've seen - up there with The Jinx and The Staircase.

If it's based on true story, a documentary involving real people involved, I'm watching it. Although long series (including S2), I found it fascinating. Just amazing anyone falls for this stuff, but all come aboard with a fatal flaw. Kudos to the few people who saw early on it was bad situation, and brought attention to it.

"The Vow" is an incredibly compelling documentary. It a fascinating look into a dark underbelly of society with a malignant narcissist pulling the strings, while being protected by the true believers who were either complicit in or unable or unwilling to see his truly evil nature. The way the story and characters are developed, and bits and pieces of the sordid tale revealed, kept me glued to the screen. It's like being along for the ride in real-time. There is a treasure trove of primary source videos and audio recordings going back almost 20 years, which makes everything so much more real. The series gives a front row, and in-depth view into how cults function, flourish and the damage it ultimately does to so many left it its wake. "The Vow" is a brilliant docuseries and highly recommended.

It so good I watched the entire series twice.

If you like watching non-athletes play volleyball, and waiting hours for some lurid payoff only to get none, this is your jam.

It's too long. It could have been shorter and more concise.

Lacks detail (financials, how particpants made money, what crimes Raniere was charged with, why the NY AG decided to go after him, why he was charged but other cults have not been) Too much reality TV spin, could have told story in 4 episodes not 8.

Seduced was a much more ethical recounting of what happened in NXIVM and who Raniere really is. The Vow tries hard to paint a picture of Vicente not knowing how bad Raniere really was because all the really bad stuff happened in DOS, which was super secret. But Seduced shows tons of footage that Vicente would have been aware of: Raniere talking about r*ping babies, saying some children like having sexual relations with adults or their parents, that r*pe doesn't exist, that claiming someone abused you is itself abuse, and on and on. The Vow left all this out because it would have been really hard for them to come out looking clean, had they portrayed a more honest version of Raniere, and that's super unethical.

Well made HBO doco. More sheeple mentality with a desperate need to be a part of something that hands out all the answers of the universe. The sash system is pathetic and reflects everything they're trying to get away from. The leader wears a white one so new comers feel they're on the same level, then they see the perks and respect higher colors conjure, then it turns into some pathetic addiction to get their stripes like some video game, distracting them from what's actually unraveling. Make no mistake, like all these delusional groups, it's a pyramid scheme. I feel bad saying this, but I love when hugely successful people throw everything away for these cults then eventually realize what they've done and the lives they've helped ruined. And branded, just like cattle that ends up on my plate. A backward step for woman power, KR is such a douche. Those involved please don't take what I wrote personally, I think a lot of human behavior is ridiculous.
See Details