The Witcher: Season 1
(2019)
You might also like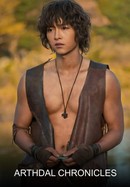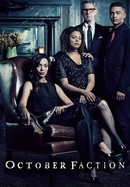 Rate And Review
The Witcher: Season 1 Videos
The Witcher: Season 1 Photos
News & Interviews for The Witcher: Season 1
Audience Reviews for The Witcher: Season 1
You can tell Henry Cavill truly likes playing this role. Fight scenes and monsters are truly breathtaking, no budget cuts there. The show has that "game of thrones" feel. Where quality of story and execution are priority one.

I'll start with the negatives. The timeline is janky and confusing even as I went into it knowing about it, I felt some characters were too improperly conveyed or took away focus from other interesting characters, and the race-swapping I felt betrayed the importance of representation to the Slavic cultures the Witcher became symbolic towards. However, the show itself was still good and fun. Looking past it as a faithful adaptation, and instead a new spin to the mythology, I did largely enjoy myself and the story as it was presented. Geralt and Jaskier were standouts and I enjoyed every moment the two shared, with Yennefer being interesting as well. I felt Nilfgaard was portrayed as too one-sidedly evil, and their wrinkled armor was quite... Poorly. Still, I do recommend the show!

The first time I watched it, the time jumps were a bit confusing. The second time, I knew what to expect and enjoyed it a lot more. Henry Cavill should be praised for his performance as The Witcher Geralt and so too should Freya Allan, Anya Chalotra and Joey Batey for their memorable portrayals of much loved characters.

The plot was ok-goodish...what really threw me off were 2 things: 1 the CGI, especially when used in enviroment, 2 the fact that the relationship between Ciri and Geralt wasn't built properly. I'd like for the next season that they ive Geralt some more lines...

Bộ phim có chất lượng trung bình, tạo hình nhân vật không thực sự xuất sắc, mạch thời gian rối rắm, kỹ xảo và cảnh hành động ở mức trung bình, diễn biến không có gì đặc sắc, nhiều nhân vật thừa. Chờ xem ss02

Cringe and more cringe. Show for kids

It's intriguing, slightly corny in a couple of moments. Though at its best it seeks to be original within itself, has magnificent cinematography and is a great wholehearted fantastical adventure.

Books are really good. Games are even better. TV show is bad i don t know how can fail they have everything. Writer Laureen is just bad. Cast is misscasted Geralt and ciri are only two good casted ebverything else is a miss. Netflix just cant respect the source material. Half of the star is more than enough.

Feels like the writer is trying to be more clever than really is.

Well-rounded characters, stunning cinematography, a very light-hearted humor, good side characters, a gripping story, and a non-linear progression of past and present stories make this entire series a must-see all-in-one-go view-fest. Enjoy!