True Detective: Season 3
(2019)
You might also like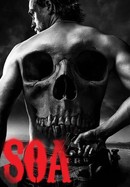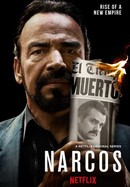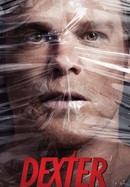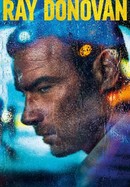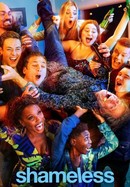 Rate And Review
True Detective: Season 3 Videos
True Detective: Season 3 Photos
News & Interviews for True Detective: Season 3
Audience Reviews for True Detective: Season 3
Boring and full of stereotypes.

Another amazing season. The way it's put together is genius. The acting by the two main leads is on a another level

This is by far one of the best shows i have ever watched. Season 3 was phenomenal. The acting was out of this world good. Mahershla Ali and Stephen Dorf did such a great job with the transitions between the 3 time periods making it a fully immersing watching experience. If you are looking for something to get lost in this is it. I cant say enough good things about this season. The story was cerebral and engrossing. I still get excited thinking about this season when i think back there was so much world building and fantastic character development. This is a true must see.

Really good, probably a better ending than the first one.

Really good, but not all time great like the first season.

Less nihilistic than the first season and of the same quality in the script. best noir series ever

Brilliantly done. Seasons 1 and 3 are amazing.

Acting was phenomenal. I would state the anger from the detectives was drawn out- specifically Hayes. I wanted him to stop being so angry- all the time. Last episode offered relief by offering tge audience closure. Did enjoy the storyline despite it being slow to develop. Great characters.

Thoughts on Season Three Season one of True Detective was ground-breaking, one of the finest seasons of TV ever made. Season two was awful. Season three? Well…of all the shows I've ever seen, season three of True Detective is one of them. Unquestionably, there's a lot to praise – the aesthetics, the sense of place, the acting. And there are some interesting themes – racial tension, journalistic ethics, marriage, fatherhood, the shadow of Vietnam, old age. But this being creator/writer/showrunner Nic Pizzolatto unfettered, there's a lot to criticise too – the glacial pace, the under-written female roles, the cod-philosophy, the (toxic) machismo. Pizzolatto (a novelist by trade) seems to need a director with a keen enough vision to mask the fact that his scripts are actually pretty by-the-numbers. Season one had Cary Joji Fukunaga who gave us a very thin story by way of such unforgettable imagery that it made everything feel deeper than it really was. Season three has such a vision for the first two episodes, which were directed by Jeremy Saulnier. After that, directorial duties were split between Pizzolatto himself and journeyman TV director Daniel Sackheim. Season three without Saulnier (or Fukunaga) isn't as bad as season two, but it's still very weak. The story is split over three time periods. In 1980, in the fictional town of West Finger, Arkansas, two children disappear. The case lands on the desk of Wayne Hays (an insanely good Mahershala Ali) and his partner Roland West (a superb Stephen Dorff). Shortly thereafter, Wayne forms a bond with the kids' English teacher, Amelia Reardon (Carmen Ejogo), who has her own reasons for pursuing the case. Ten years later, in 1990, Hays (now married to Amelia and with two children) is working a dead-end desk job and West is a lieutenant. When unexpected evidence comes to light, the case is reopened. And then, in 2015, Hays, now a widower suffering from memory loss, begins recording an interview for a true-crime TV show doing an episode about the case. Especially laudable is how the show handles the time jumps, employing a variety of methods that collapse the three different periods into one another. A question asked of Hays apparently in 1990 is actually being asked in 2015, with the sound bridging the picture edit; a streetlight going out in 1980 cuts to a key-light going out in Hays's 2015 interview; a shot of Hays looking through a window in 1980, shows his 2015 reflection; a single-shot scene in a car depicts the characters repeatedly changing from 1990 to 2015 every time their face is off-screen. It's all really well done. Also laudable is the old-age make-up by Michael Marino, which is some of the best I've ever seen, and is complemented by an exceptional performance from Ali. He plays Hays differently in each of the three timelines – in 1980, he's driven, confidant, imposing; in 1990, a sense of bitterness and indignation has crept in; in 2015, he's become a vulnerable and confused old man with just a hint of his past acerbity. Elsewhere, Dorff is exceptional throughout, and Scoot McNairy as the kids' father is heartbreaking in a somewhat thankless role. So, why is season three a dud? Well, for a few reasons. It moves at an agonisingly slow pace, and without the visual gymnastics of someone like Fukunaga or Saulnier, the story can't sustain itself, and the characters aren't any more interesting than the plot. There's certainly no Rust Cohle (Matthew McConaughey) or Marty Hart (Woody Harrelson). Hays is brilliantly played, but he's as dull as dish-water, and the 1990-set problems between himself and Amelia, which come to take up an increasing amount of screen-time, are so uninteresting, they're difficult to watch. And then there's the finale. Okay, the finale of season one was weak. It was when we saw that at the season's core was nothing but a serial killer paedophile, and the mythology (the Yellow King, black stars, Carcosa) all boiled down to little. It didn't ruin the season, but it was underwhelming. Season three's finale is so badly structured that I genuinely do not understand how it made it to screen - about three-quarters of the way through, with most of the season's questions still open, a character literally sits down and explains everything. To hell with the cardinal rule of writing for film or TV ("show, don't tell"); here we have a finale with a 10-minute exposition-dump right at its heart, which literally tells without showing. Despite disliking two of the three seasons of True Detective, I still consider myself a fan (the first season was that good). But that first season magic had more to do with the director than the writer. Much like the first season, the mystery at the heart of season three was never as complicated nor as portent as it initially seemed, but unlike season one, season three doesn't give us much else to latch onto. The story Pizzolatto is telling and the characters within are too weak to support eight hours of narrative architecture.

Tremendous acting. Excellent storyline. While I was aware that Mahershala Ali is a fabulous actor, a once in a generation type, I was pleasantly surprised to experience how good an actor Stephen Dorff is. I had not seen him in anything meaningful since Blade and in that flick he as just an over the top caricature.