Where to watch
Subscription
You might also like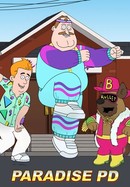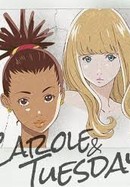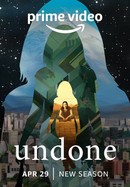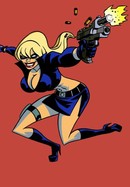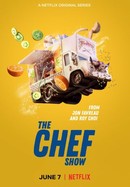 Rate And Review
Tuca & Bertie: Season 1 Videos
Tuca & Bertie: Season 1 Photos
News & Interviews for Tuca & Bertie
Audience Reviews for Tuca & Bertie: Season 1
Good first season, this is also the first animation from adult swim with female leads I've seen. And I think Speckle's photo can be used as a great meme.

Funny, colorful, and full of heart, Tuca & Bertie is a zany but surprisingly intimate look at a couple of 30-something best friends that live together. It's no Bojack Horseman, but it never really needs to be. Instead of a heavy introspection on fame and character we're given Tuca's constant search for love and the problems such a search entail coupled with Bertie's often crippling anxiety and fear of the future. These problems are considerably less weighty than Bojack, but they're also considerably more relatable. The lost weight is really what sets Tuca & Bertie apart from their Tornante counterpart, and this is where the show allows itself to have more fun. The jokes aren't as well crafted as their noteworthy contemporary, but it's clear that this show is going for a higher rate of laughs per minute, so it's really unnecessary to begin with. When the comparisons with Bojack Horseman end we're left with a show about friendship that wears a "coming of age" costume for 30-somethings in America. It's a love note to the millennial generation that identifies with the struggle, but then laughs at it so as not to give it too much power. But it's also, and perhaps most importantly, an all too rare look at women's lives in modern America through the cartoon medium. It's largely fueled by its above-the-bar writing and it's wonderful roster of voice actors. Tiffany Haddish and Ali Wong play the leads respectively with a cartoon richness without ever feeling inauthentic. Together they do an excellent job at shining a light on the softer, everyday sexism that pervades our culture both in and out of the work place. The show pulls it off too, and it does so using a very safe, but still critical space of cartoons to make it more palatable for the people watching who ought to know. Haddish and Wong aren't alone in this effort, instead they're joined by Steven Yeun, Nicole Byer, and John Early who all fit the bill quite nicely. Guest spots include Reggie Watts, Maria Bamford, and the great Raphael Bob-Waksberg, creator of Bojack Horseman, himself. When you boil it down to basics, Tuca & Bertie is fun and relatable show that can be heavy like it's Netflix sibling show, but in a way that feels closer to home. The stakes are smaller, the laughs more numerous, and the tone is more free. It may not be as triumphant a work, but it's damn fun nonetheless.

so i watched all of it... It wasnt bad, it was just too much chaos. If everything is weird nothing is weird.

Just finished the first season of Tuca & Bertie and I love this show. The writing is outstanding, it's funny and the way they address adult and difficult subjects like anxiety and sexual assault is just exceptional doing with a beautifully sensitive touch. The acting is superb especially from Tiffany Haddish, Ali Wong, Steven Yeun, Nicole Byer, Jane Lynch, Amber Ruffin, Adam Conover, Jenifer Lewis, Reggie Watts, John Early, Laverne Cox, Shamir, Richard E. Grant, and Awkwafina. The animation is phenomenal, I love the style. The music is great. An A+ season first season.

This was the least funny show I have ever seen. Just as many people, I have started watching it because it was made by people involved in creation of Bojack Horseman (one of the best shows ever made). However, there was genuinely nothing funny or interesting in this show. It's not that it wasn't as funny as Bojack or that some jokes weren't good -- nothing made sense and nothing was funny. YMMV, obviously.

At first you're thinking that the show is amazing truthful for being so absurd, then you remember that nothing is more absurd than real life.

I was so upset when Netflix didn't renew this. This show is truly hilarious and magical on how it deals with women's issues. I always recommend this show even though it has only one season.

At first, it was difficult for me to fit into the series and I was even doubting about my capability to see it completely, but still I gave it a shot. After watching entirely Season 1, I can declare that Tuca & Bertie deserves its renewal for Season 2; given its good plot development and good chemistry between the main characters, although Season 1's main plot had a somewhat slow pacing in development terms and sometimes had its bizarre moments that raised one's eyebrow more than once (trying to find sense in some of the unfolding situations). But for the rest, very good series. PD: It's a real shame Netflix canceled it overlooking its great potential, but I'm glad Adult Swim rescued and given it a second chance.

This show is annoyingly bad.

I thought this would be good because it's by the makers of Bojack Horseman, but it's awful. No interesting characters, no deep, psychologically complex storyline. There's just a lot of random stuff that's supposed to be wacky and interesting but is just dumb and frustrating. I couldn't manage more than one episode.
See Details