Tuca & Bertie: Season 1
(2019)
You might also like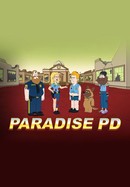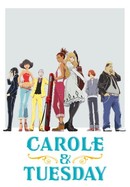 Rate And Review
Tuca & Bertie: Season 1 Videos
Tuca & Bertie: Season 1 Photos
News & Interviews for Tuca & Bertie: Season 1
Audience Reviews for Tuca & Bertie: Season 1
so i watched all of it... It wasnt bad, it was just too much chaos. If everything is weird nothing is weird.

Just finished the first season of Tuca & Bertie and I love this show. The writing is outstanding, it's funny and the way they address adult and difficult subjects like anxiety and sexual assault is just exceptional doing with a beautifully sensitive touch. The acting is superb especially from Tiffany Haddish, Ali Wong, Steven Yeun, Nicole Byer, Jane Lynch, Amber Ruffin, Adam Conover, Jenifer Lewis, Reggie Watts, John Early, Laverne Cox, Shamir, Richard E. Grant, and Awkwafina. The animation is phenomenal, I love the style. The music is great. An A+ season first season.

This was the least funny show I have ever seen. Just as many people, I have started watching it because it was made by people involved in creation of Bojack Horseman (one of the best shows ever made). However, there was genuinely nothing funny or interesting in this show. It's not that it wasn't as funny as Bojack or that some jokes weren't good -- nothing made sense and nothing was funny. YMMV, obviously.

At first you're thinking that the show is amazing truthful for being so absurd, then you remember that nothing is more absurd than real life.

I was so upset when Netflix didn't renew this. This show is truly hilarious and magical on how it deals with women's issues. I always recommend this show even though it has only one season.

At first, it was difficult for me to fit into the series and I was even doubting about my capability to see it completely, but still I gave it a shot. After watching entirely Season 1, I can declare that Tuca & Bertie deserves its renewal for Season 2; given its good plot development and good chemistry between the main characters, although Season 1's main plot had a somewhat slow pacing in development terms and sometimes had its bizarre moments that raised one's eyebrow more than once (trying to find sense in some of the unfolding situations). But for the rest, very good series. PD: It's a real shame Netflix canceled it overlooking its great potential, but I'm glad Adult Swim rescued and given it a second chance.

This show is annoyingly bad.

I thought this would be good because it's by the makers of Bojack Horseman, but it's awful. No interesting characters, no deep, psychologically complex storyline. There's just a lot of random stuff that's supposed to be wacky and interesting but is just dumb and frustrating. I couldn't manage more than one episode.

Tuca, one of the main characters, was rater irritating and made the show more childish than it should have been. Some people applaud this show for being supportive of/representative of women in both the workplace and daily life, I pray that they are incorrect. I recommend watching Aggretsuko instead of this show. There are currently several seasons up on Netflix. On the positive side, I was able to get through the whole season and the art was interesting sometimes.

it is a visually beautiful series the characters are cool and funny and the script for a little bit is not excellent the script has parts of Episodes or some Episodes that are very irrelevant or have no fun at all. The series lost an opportunity to be excellent but leaving that aside Tuca & Bertie is an excellent series that has a good taste, but its script is a bit of a disappointment, anyway.