Valley of the Boom: Miniseries
(2019)
Where to watch
Buy from $1.99
Buy from $1.99
Buy from $1.99
You might also like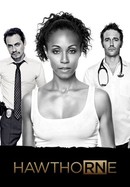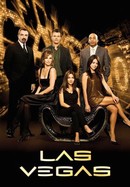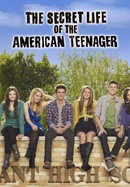 The Secret Life of the American Teenager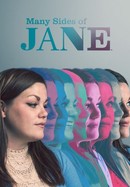 Rate And Review
Valley of the Boom: Miniseries Videos
Valley of the Boom: Miniseries Photos
News & Interviews for Valley of the Boom: Miniseries
Audience Reviews for Valley of the Boom: Miniseries
Some of this was informative but other parts were very annoying, especially watching Steve Zahn as Michael Fenne, who was just not funny and really a distraction. Don't bother. Watch Halt & Catch Fire instead.

Emperor is naked. If you're interested in learning about the birth of browsers or web history, don't waste your time on this one. For every minute of education you have to sit through 20 minutes of self indulgent BS. Its one of those in which the directors and cast had far more fun congratulating one another on their genius than you'll have watching it. Can easily imagine how National Geo got conned into it, though. Qualifies as an Elder swindle.

Interesting but not absolutely enthralling look at 90's tech boom made in the same style used for the Mars series, the main difference being that Mars used a fictional storyline intercut with interviews whereas this offering dramatized actual events and intercut with interviews. Personally, I found Valley of the Boom a bit more interesting due to the whole 'truth is stranger than fiction' angle and there's definitely some of that going on.

well-done documentary showing little-known faces and facts of the start of the internet boom. I like that it can even laugh at itself

The show's style is as disruptive as the companies they chose to cover. They clearly took creative liberties in retelling these story (as I lived through it), but it's overall super informative, and a blast to relive the craziness 25 years later. The team that made this are clearly creative geniuses that might simply be way ahead of their time.

I enjoy leaving positive reviews on people's creative and professional efforts. I want to see people succeed. However, sometimes the effort is so painfully bad, I am compelled to write a negative review as a warning to others. Valley of the Boom (VotB) is an undeniably strong impetus of the latter type. I lived in the VotB era, and very much participated in it. The trailers for the multi-part series appeared very good and I eagerly anticipated its release. I even recognized myself in Marc Andreessen during the first episode. However, the methods used to communicate information in the series are totally unorthodox at best and bloody awful at worst. "Breaking the fourth wall" is a technique best used sparingly, but this series uses it as a major plot device. It openly acknowledges its failure to procure key buy-in or interviews from major players (ahem…Bill Gates and Andreessen), by having Karna break the fourth wall constantly (among other characters) since Andreessen wasn't available and representing Gates as a puppet. It becomes painfully apparent by the end of the second episode why Andreessen and Gates refused to take part in the series. VotB had an opportunity to focus on an important part of history by using facts and well interspersed interviews from key players, presented by the collective might and creativity of National Geographic. It squandered that opportunity by interminably focusing on the trajectory of Michael Fenne, a two-bit con artist that played a forgettable bit part in a much larger story. After watching the second episode, I felt as if I needed to take a shower to wash myself of the grotesque spectacle which I had just witnessed. But, then, it all became painfully clear why my gestalt of the series had motivated me so strongly to write a negative review…why it was so badly conceived, written, acted, and ultimately produced…and why I felt so nasty after watching it I had to overwhelming urge to clean myself. It became painfully clear when I learned an executive producer was none other than: Arianna Huffington.

Very disjointed. The interviews mixed in with small acting segments. The talking to the camera in still / cut-a-ways. I struggled through the first two episodes. Will not watch another.

One of the most bizarre shows I've ever seen. Couldn't tell if it was a movie or a very weird documentary.

Original and interesting look into the hits and misses of the dot com era. The misses are actually more fun than the hits. What a cast of geniuses! If you were a nerd like me during those years, watching the "browser wars" with bated breath, it's a fun ride. Be forewarned, there's singing, dancing and rap as well as in depth voice overs from the actual Silicon Valley survivors.