You might also like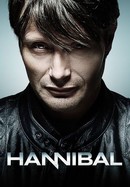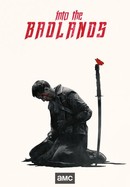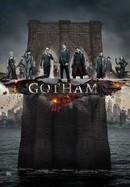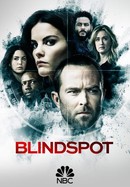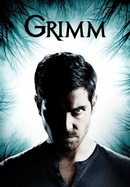 Rate And Review
News & Interviews for Vikings: Season 3
Audience Reviews for Vikings: Season 3
A visceral, bold and original take on an old civilization, for many years people advised me to watch this show and now I understand why. Vikings is an historical drama about one of the most famous.civilizations that has left its impact across the globe and has inspired many media outlets to create myths and stories around their existence, and now we are blessed with (a close) depiction of how it was to live among them all those years ago. I have always been fascinated by ancient civilizations and the people that came before us who shaped the world, foreign individuals meeting each other, cultures clashing, all of that before the modern age is a topic that have always fascinated me. This show specifically got me hooked from the start due to mainly one thing that I believe is its strongest feature - the realism of the Viking way of living, it's raw, and although history books are a bit foggy in what was real and what it wasn't, considering the current knowledge of what was left from historians through the ages, this is probably the most accurate and best depiction of what Vikings actually were and how they lived in society. Starting with their rituals, their farming background, the celebrations and of course the exploration and raiding, everything seems organic and natural. Of course none of this would be possible if it wasn't for the main character which is the heart of the show, Ragnar Lothbrok the legendary Viking hero depicted in an outstanding way by Travis Fimmel. He give us a honest and engaging depiction of the legendary hero, and he gave it all out, so much that the bits of the story without him are definitely not the same. The first 3 seasons are the peak of the show, all of the described above makes the show great, of course there are always creative liberties as well as some mythology mixed with the realism but that makes you even more drawn into this world, then it seems as in all TV shows they became greedy and decided to stretch things. Not only the last 3 seasons are double the episodes (which based on the story line is completely unnecessary) but they struggle (a lot) in finding the proper course for the series. Half way to season 4 (major spoiler ahead) where we lose Ragnar,the writers are faced with the challenge, since they also decided to tell the stories of Ragnar sons, of discovering how to take a great formula and make it good without its heart, and for me none of the chosen actors were even close to what we got from Travis, it even seemed that at some point Bjorn was emulating is mannerisms without a remote success. The result although not awful is miles away from the first three seasons, we are introduced to his sons whom without exception are all unlikable (some more than others of course) and although you create some connection to them as the show moves, there is a countless number of random characters placed in the later seasons that disappear as fast as they appear and for which you feel no connection, they are suppose to be support or side sub-plots, all of them heartless and boring. Then when we get close to the final conclusion, and don't get me wrong there are some good moments here and there despite of the ridiculous sub-plots, we are presented with a blend finale, some major characters (despite being unlikable) met strange ends, like Ivar or Harald, and for me personally one of the worst and irrelevant characters still makes it to end somehow, with a terrible outcome, I am talking about the awful Hvitserk who should've been sent away since the moment he appeared, completely irrelevant and out of personality The real ending is Ubbe's, him and Floki living on a new world (modern day Canada) and we get a glimpse of what eventually is the ending of the Viking era as they live among other new cultures, with this, he accomplished what Ragnar always wanted, not to rule but to explore and get to know new cultures and worlds, and for this reason, I am giving the high rate, all the first three and half seasons were spectacular and it would easily be a 10, unfortunately the last ones ruin the final score.

Just utter nonsense. The superstition is hard to put up with as it is, but this takes it to new levels of pathetic. Stopping a baby cry is magic? Yeah, complete drivel .Might be the season I give up on it.

i love this show so much.

Vikings starts slow with its third season, but gradually puts its characters through numerous exciting challenges and twists, all culminating in the rousing, truly cinematic Siege of Paris.

Bringing us into the world of Vikings, learning how they live, think, and survive. Slow pace with exceptional storytelling, plenty of characters story and their development. Outstanding acting from everyone too. Everything went well up until Season 4 | follow us at @uncle.review

So much gore and drama i love it

Season where they first attack Paris. Rohan pulls the Trojan horse move in the last episode. Very entertaining. Great battle scenes in the final 3 episodes

Ragnar being king and at the same time this series becomes a queen within the television industry. Congratulations! Great!

Vikings Season 3 | Detailed note: 9.3

so much feminism portraited in this movie. Just an FYI Vikings used to burn women alive as part of offering ceremony to their gods but here they're shown as a highly cultured people. Women never became Vikings or went to war. Vikings used to steal and rape women from other countries. Since this movie is made by Hollywood I'm not so surprised that it has been twisted so much. Shame that they twist the history so much.